What makes a gift meaningful and memorable? Start with the gifts you can still remember, even still own, years and decades later. The chances are they meet a few of these criteria:
It's personalized, designed just for you
It's uniquely created, showing the time and talent and consideration of your creators
It makes you feel warm, happy, loved, from the first time your held it till now
Now you are ready to shop for your next best gift: one that is personal, honoring and preserving life's best times. Think no further than using modern technology to create a personalized video gift. Here we explain several options, along with their pros and some cons to help you decide which is just right for your loved one.
Tribute Videos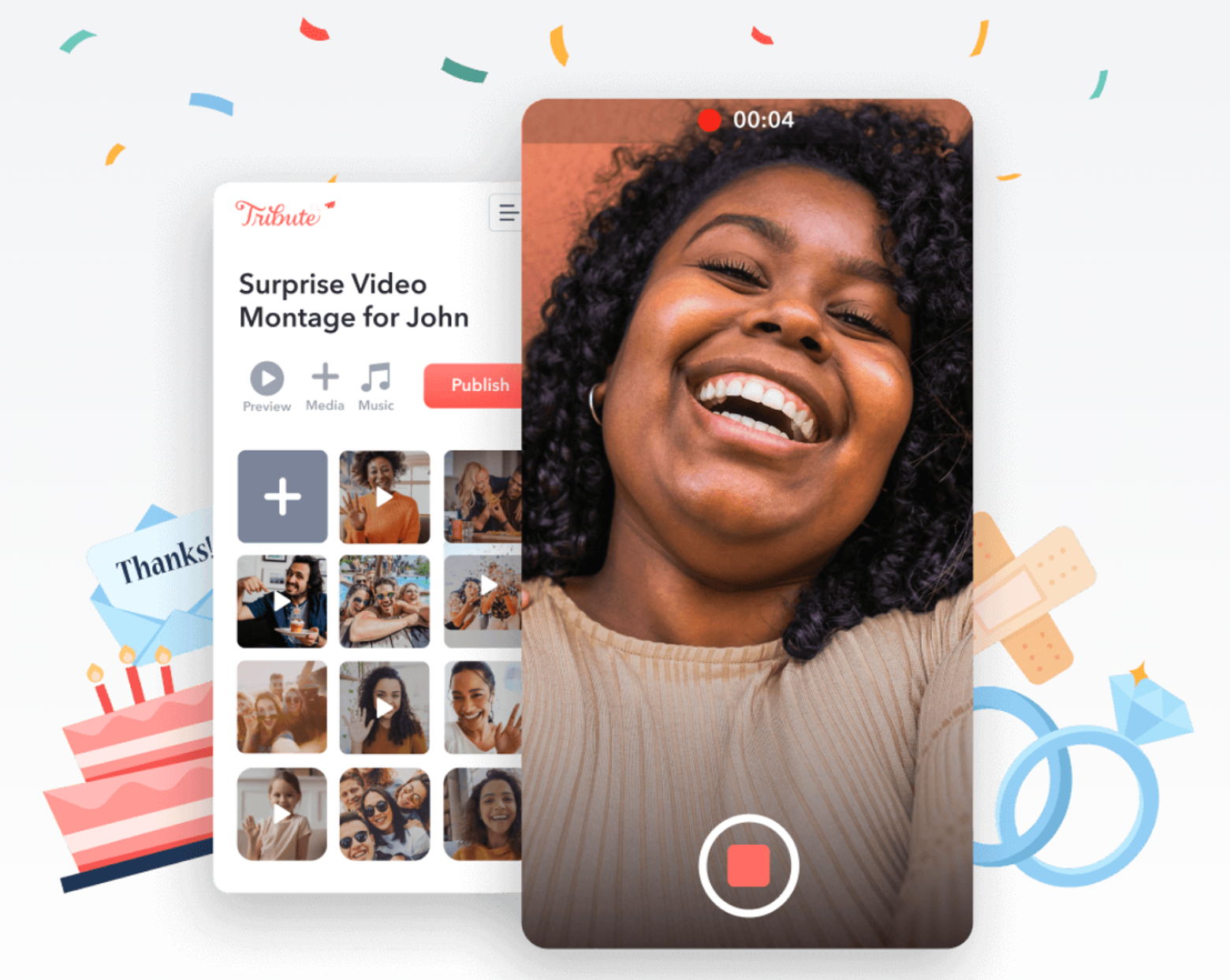 A tribute video may be a perfect project when many people want to join in and share a life event. Your colleague's retirement or perhaps marking a very special birthday. You can quite easily gather the list of invited participants and send them an instructional message on how to send you their video. You might want to limit each contribution in the montage to 30 seconds, or request some uniformity with shared themes. There are no rules here, just a focus on how best to honor your recipient. Several services are available to use as a way to surprise your honored family or friend, offering a variety of features, speed and assistance. We've even written a special post with 7 more tips on how to make the best possible tribute video.
Pros
Easy to create
Unlimited number of contributors
Services compile videos
Relatively inexpensive, at roughly $10
Cons
All virtual, strictly digital, non-tangible gift
Recipient must have access to internet and device
Photo & Video Books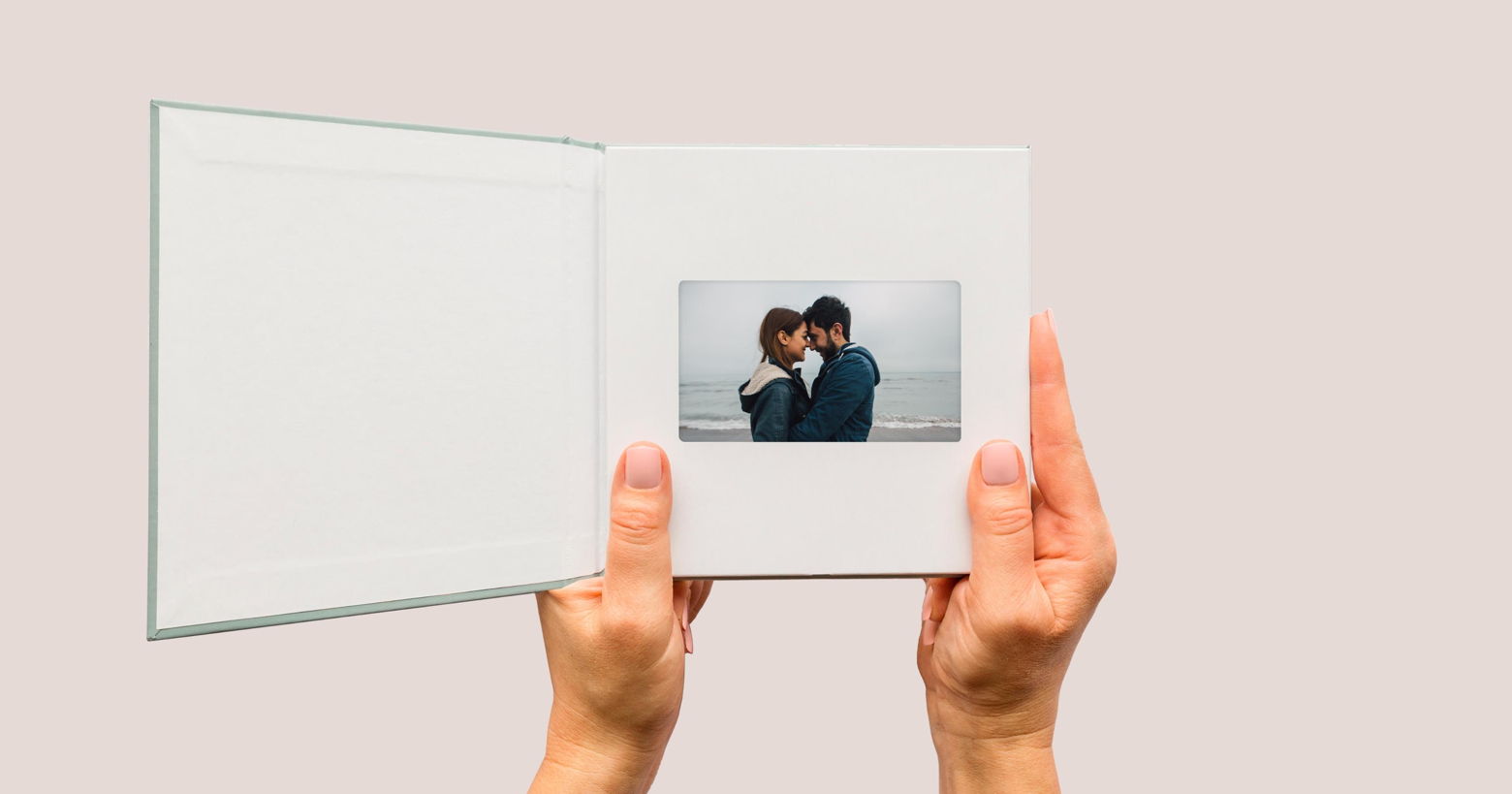 Imagine gifting a personalized photo book. Now think of how even more special it would be for the book to play your videos and photos. This is the new product from Heirloom, a video-playing book that arrives in the mail loaded with your most precious moments. Just upload your precious family videos and then select from one of 12 video book covers. Heirloom then ships a video-playing book right to the gift recipient's doorstep loaded with videos. Each video book is rechargeable so they can be cherished for a lifetime. Heirloom video books retail for $49 and arrive in 5 business days. It's a truly meaningful gift for any family or friend who loves watching family videos.
Pros
Videos play automatically when the cover is opened
If you can open a greeting card, you can open an Heirloom
No Internet of wi-fi connection required
Add a personalized message
Over 12 covers to pick from
Upload both videos and photographs
Cons
Limited to 10 or 20 minutes of video, depending on the size you purchase
Photo & Video Frames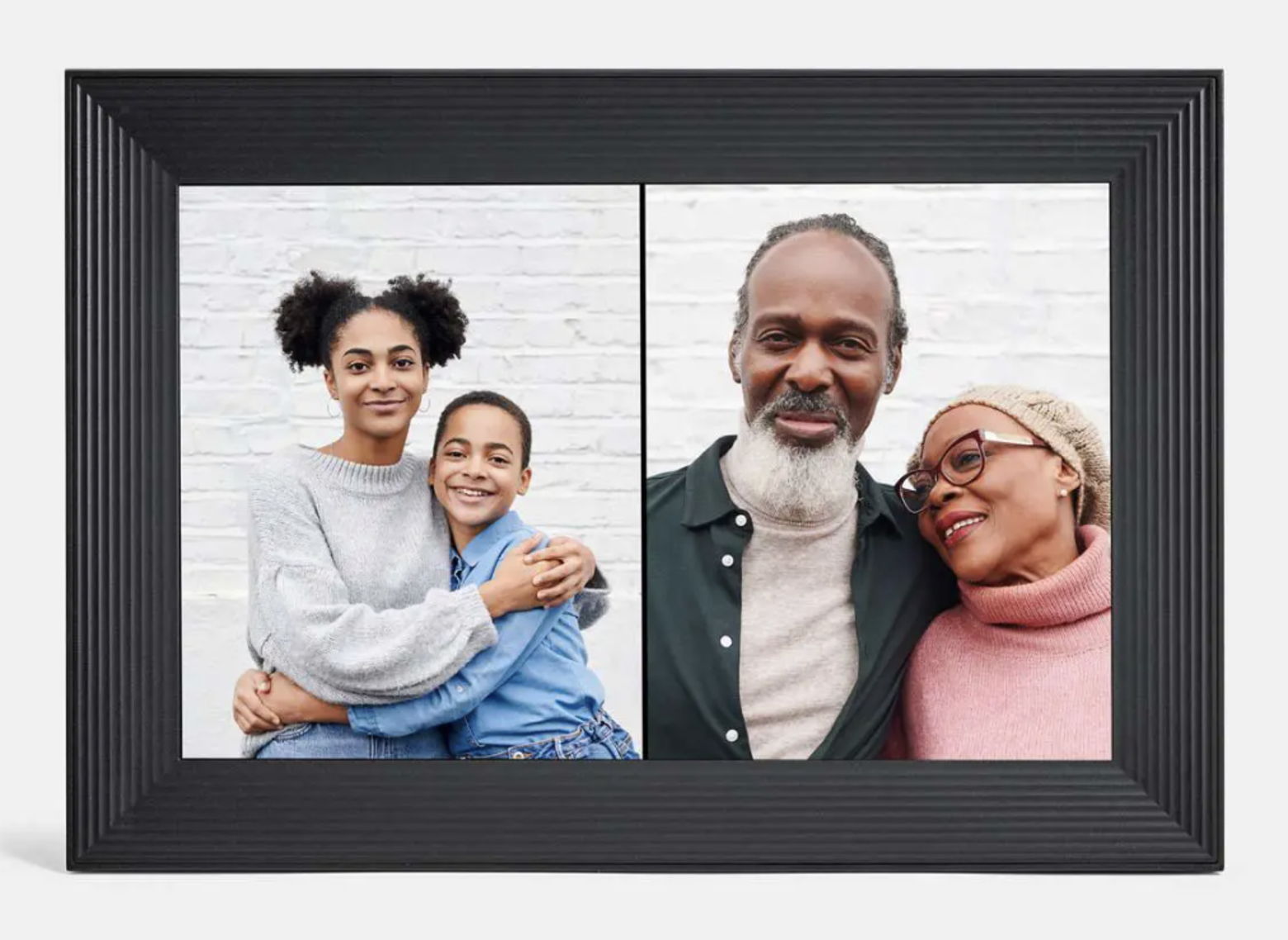 For a select group of lucky recipients, a table top video frame may be a great gift. After considering all the photos and videos you wish to initially upload, you can order the frame to be sent to your lucky recipient. It's a high-tech gift that helps to keep in touch and keep memories close. It's also a nice gift for far-away relatives.
Pros
Can be displayed anywhere in your recipients home or office
Additional pictures and videos can be added, for an additional cost
Once the account is set up you email photos to the device
Cons
Only plays when hooked up to the Internet
Significant set-up time
Higher cost, averaging roughly $159
Mobile app only for sending photos. Video sharing comes with added cost
Most support videos up to only 1 minute long