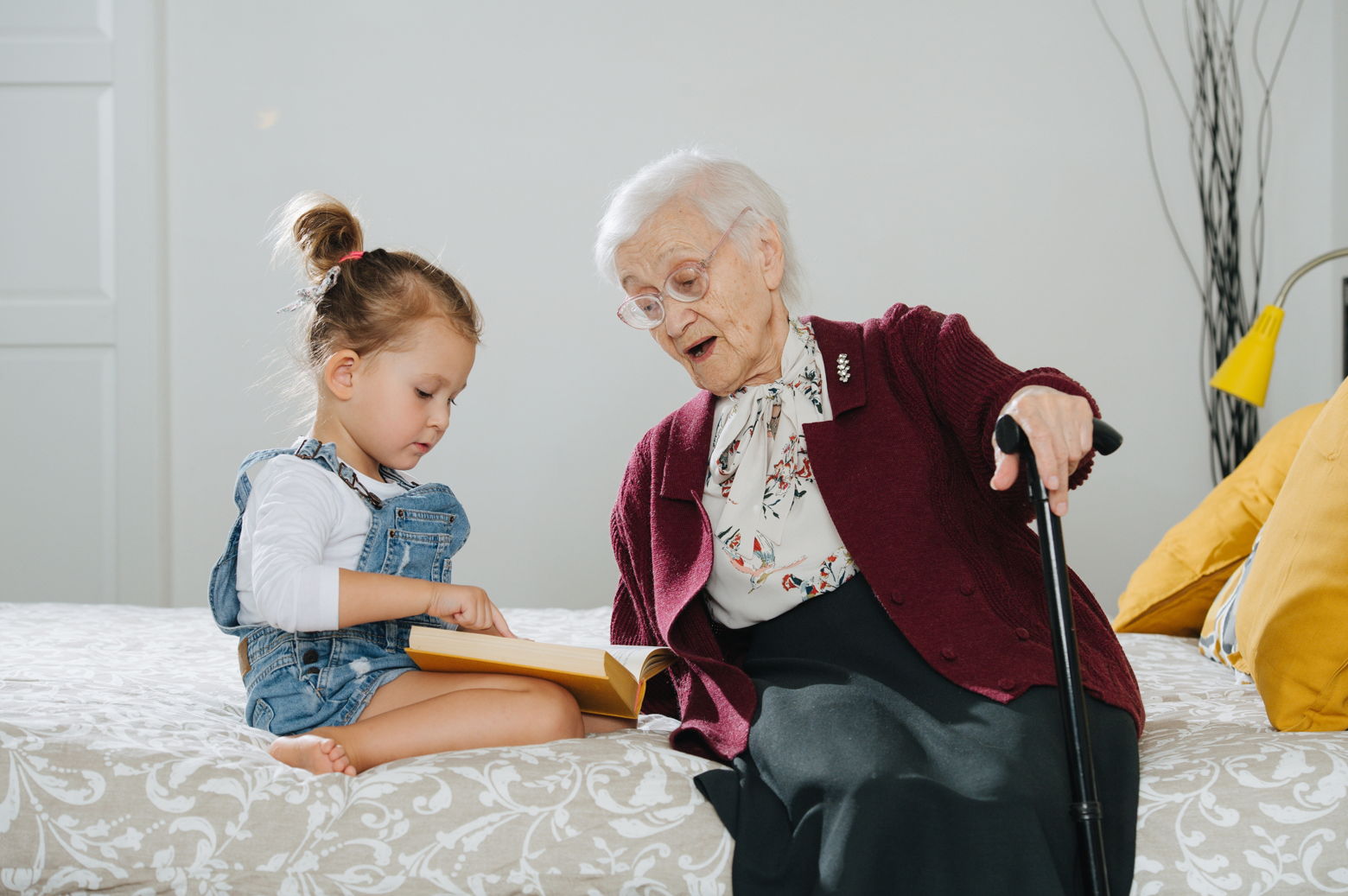 Those of us lucky enough to be shopping for the great-grandparents in our lives rejoice. We feel so grateful to have these seniors in our lives and want to make the time we have left with them special and fulfilling.
When it comes to gift giving, we all know what they truly want: more time with you. Second to that, it's probably a gift that reminds them of you!
Whether it's Christmas gifts, a sentimental gift, or just something to show your love, here are some gifts for the precious great-grandfathers and great-grandmothers in your life.
Before Your Enter the Store
You may want to ask yourself a few questions before beginning your shopping spree.  Does your great-grandparent have a collection of something you can add to? Maybe it's miniature statues or tea cups. Another question you might ask is, do they have a hobby that you can add some tools or supplies to? I recently received a clever light that I can use hands-free during my knitting in not so light-friendly areas.  And finally, do they have a favorite charity or mission that you can support with a gift in his or her name? Most charities will gladly receive your financial donation, and send your great-grandparent a meaningful letter of acknowledgement.
Something for Everyone
Consider "borrowing" an item from their home to incorporate into their gift. Do they have a special wedding photo, family photos of their kids as babies, or maybe their first home?  If you can sneak it out of their possession for a moment, perhaps you can have it beautifully framed? For a more clever gift, consider having the picture made into a blanket. Yes, they can do that! Or, how about applying the picture to a useful item: holiday ornament or coffee mug.
Is there something they've always wanted to do or learn? Another happy gift for many great-grandparents is the introduction to a new hobby. After decades devoted to some hobbies they may have realized that they can no longer count on the same skills. Maybe their vision is more challenged or their hand dexterity is slipping. How about introducing them to something new like adult coloring books, paint-by-number canvas or books-on-tape?
Is your great-grandparent a good caregiver? While gift givers are not generally thanked for giving gifts that take a lot of future maintenance, there may be one big exception: a house plant. Lots of people think they don't have a green thumb until they are motivated to keep the little guy healthy for all to see.
Gifts That Make Life Safer
One thing we know about great-grandparents is that they are searching for ways to stay safe, free from injury. Thanks to some clever applications of technology, you can consider some devices or tools as a very thoughtful gift. I recently switched up our great-grandmother's coffee maker to a K-cup style. Seems easy to operate as she caught on by the second cup. You can consider many items to switch out in the kitchen or bath that will reduce their risk of injury. A hand-held shower head, a non-skid mixing bowl, or how about truly safe house slippers.
Gifts That Bring on a Laugh
There are also ways you can show your great-grandparents you're thinking of them while also providing them with a gadget they might find entertaining and fun.  If your great-grandparent has slipping eyesight, how about a cell phone screen magnifier? Are they always complaining about any sore or stiffness?  Consider a neck massager.  If they keep misplacing their glasses, check out this nose shaped eyeglass holder. And, for the great-grandparent who seems to always be looking for a toothpick, how about one infused with the flavor of scotch?

Don't get too stressed out about finding the perfect gift for your aging loved one.  As your great-grandparent taught you, it's truly the thought that counts. So think of your great-grandparent and their wishes and needs, and you will undoubtedly find the perfect gift.
Looking for more gifts? Take a look at our best gifts for grandma.