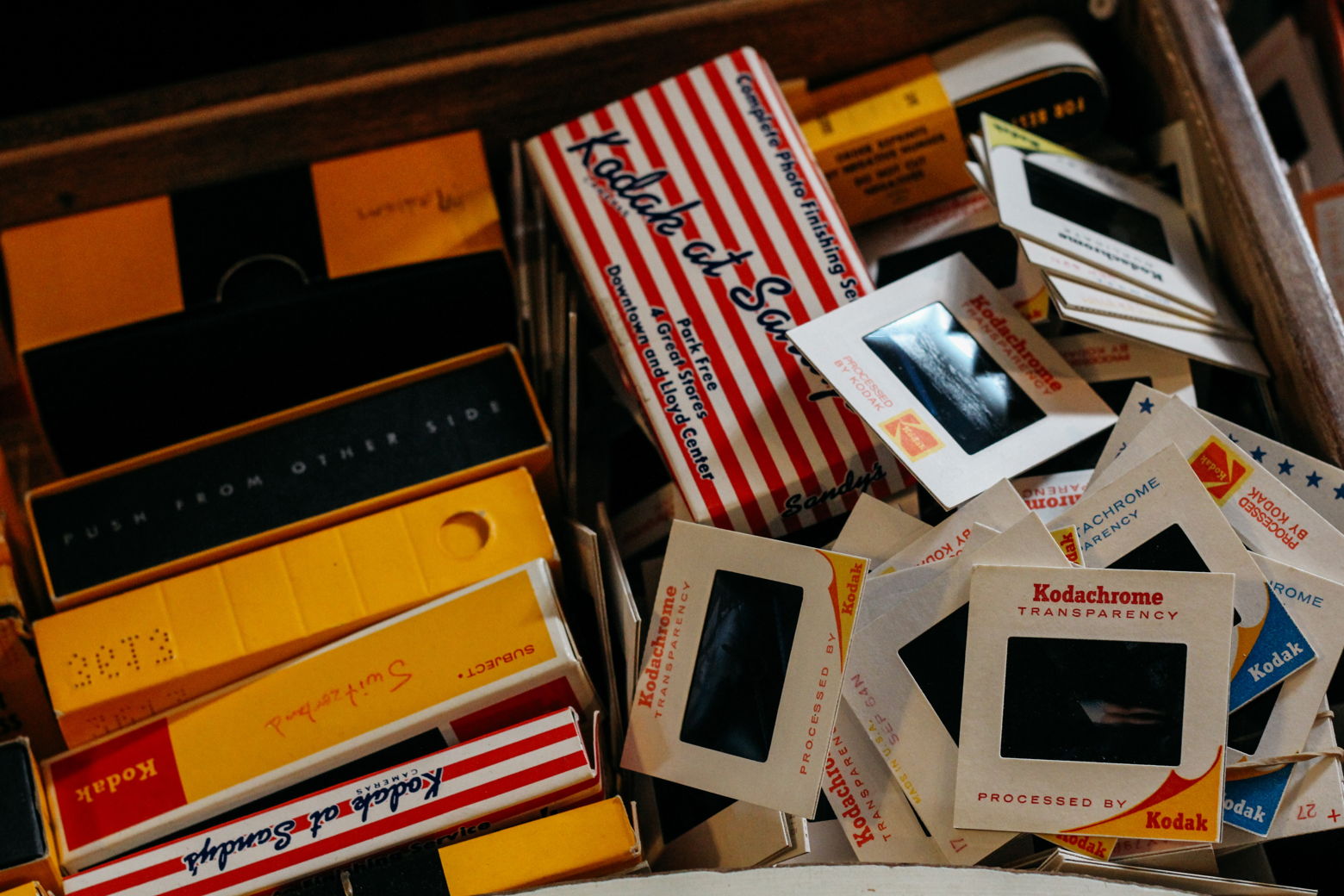 What's one of the best ways to show your gift is unique, not "picked off the shelf"? Easy answer: Design a custom gift that will never be mistaken as anything but perfect for your recipient.
Many companies now offer customization of your own photos, turning them into personalized photo gifts. These items will turn a photo-for-hanging into a photo-for-using and enjoying. As you consider these items, think about the many recipients you will be shopping for this year and beyond, and how you can make the gift-giving occasion special. We suggest a few choices matched by the recipient, including For Grown-ups!, For Kids!, and For Grandparents! Also presented are Funny Gifts and ones for those very Special Occasions. These photo gift ideas will become the best gift for preserving favorite memories for years to come.
For Grown-ups!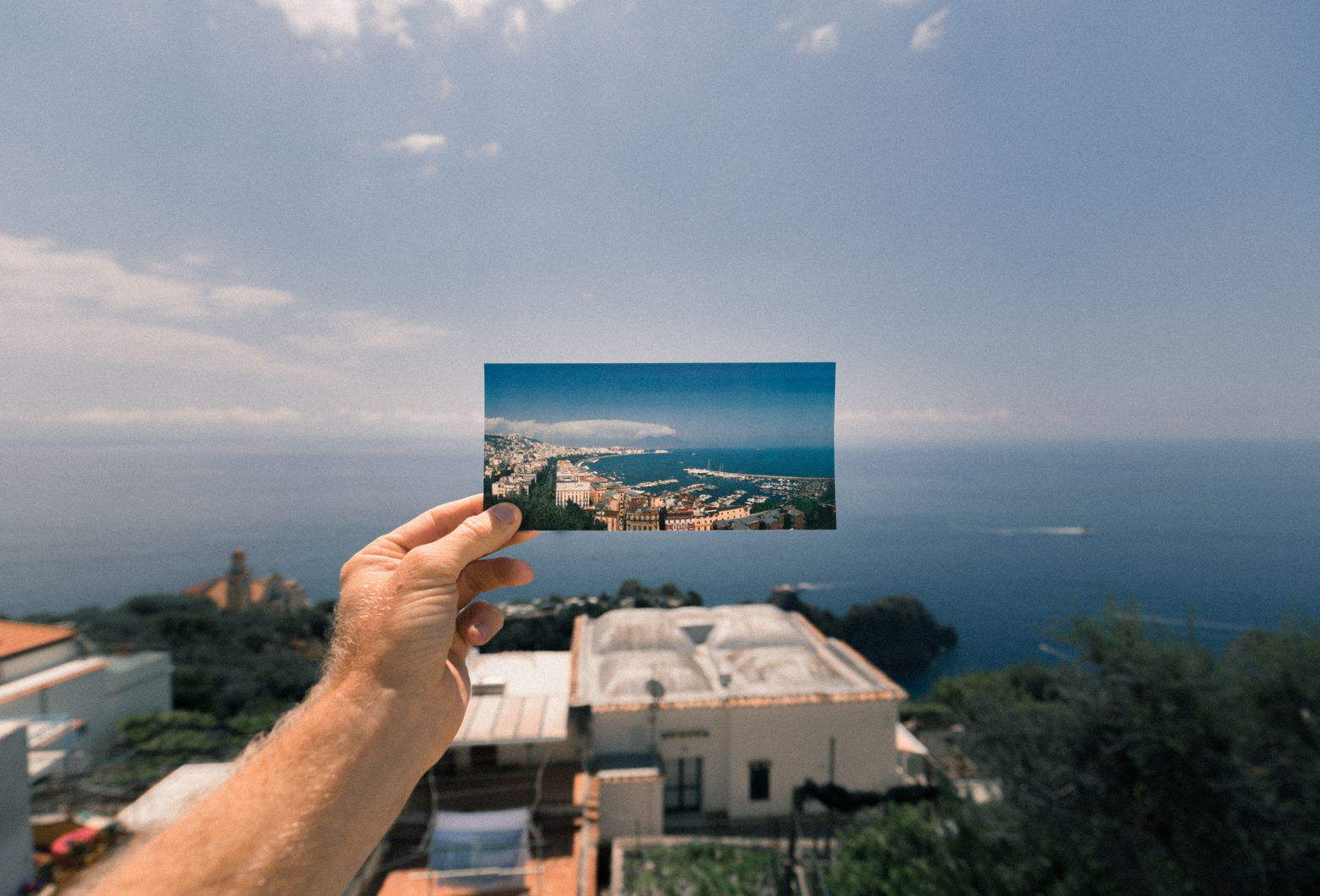 Adults tend to appreciate gifts with function, so how about looking for custom photo mugs and water bottles, decorative objects, playing cards, and puzzles? Just imagine the fun of seeing your face (or someone else's) on a custom photo gift item.
Photo Mugs and Water Bottles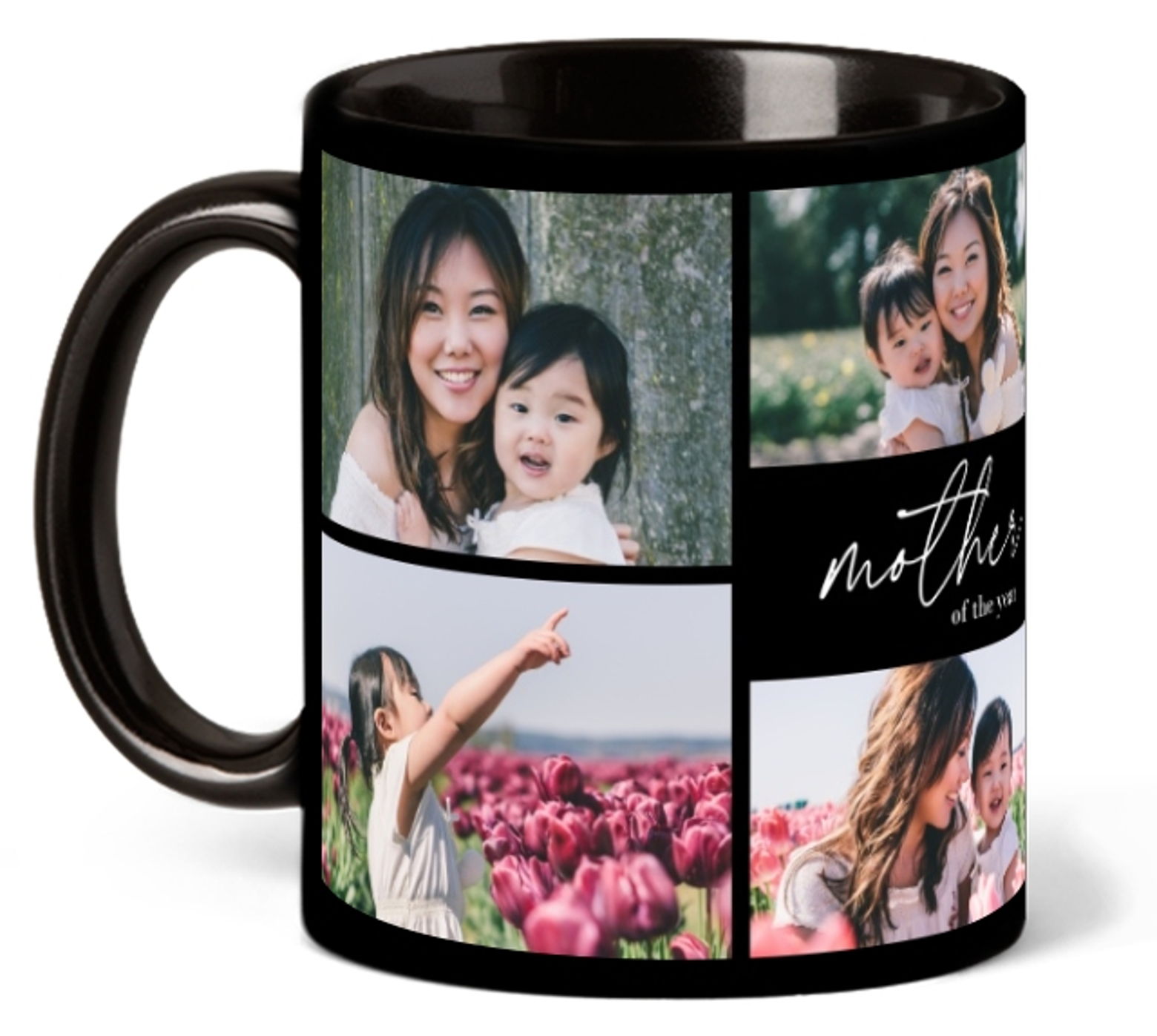 Perhaps an obvious gift to some, but with the customization of pictures, always a winner. There are many sizes and artistic variations to pick from. Just select your pictures, add a message and your gift will be on its way. A mug ready for hot or cold beverages, in a size that matches your lucky recipient, will be used and appreciated daily.
Pictogram Stainless Steel Water Bottle with Straw

Cheers! You'll have them reaching for their water bottle for more than its content when you create this one-of-a-kind gift. The water bottle will display up to 12 photos, offering you room for pictures of special events, the holiday season, loved ones, and friends.
Custom Family Pillow Case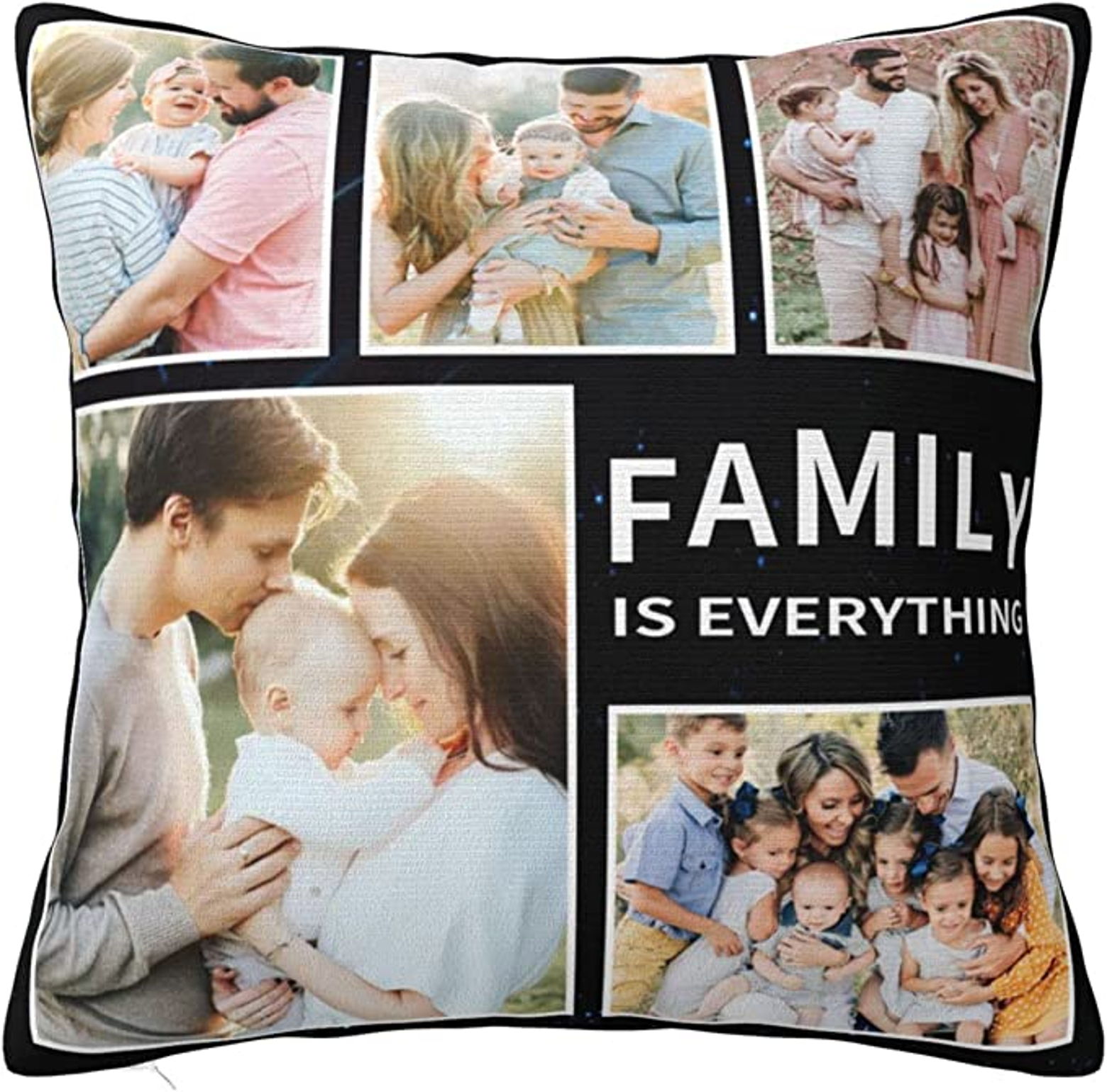 Every pillow seems to evoke the feeling of home. This one goes way beyond when covered with customized pictures decorating the room at all times. You'll enjoy selecting the perfect pictures and text for this pillowcase, ready to celebrate your gift recipient. Your family member or best friend will appreciate how the pictures of special times evoke memories they treasure.
Photos-Custom Playing Cards
From solitaire to multi-partner games of bridge, playing cards are enjoyed by everyone. Imagine how special these photo-customized decks will be when your recipient sees themselves along with the King, Queen, and Ace!
A customized deck of cards can a thoughtful gift for many occasions. Think of a perfect retirement gift, get wells, anniversaries, and even corporate promotions. Win or lose, these will no longer be a simple deck of cards, they will be THE deck of cards.
For Kids!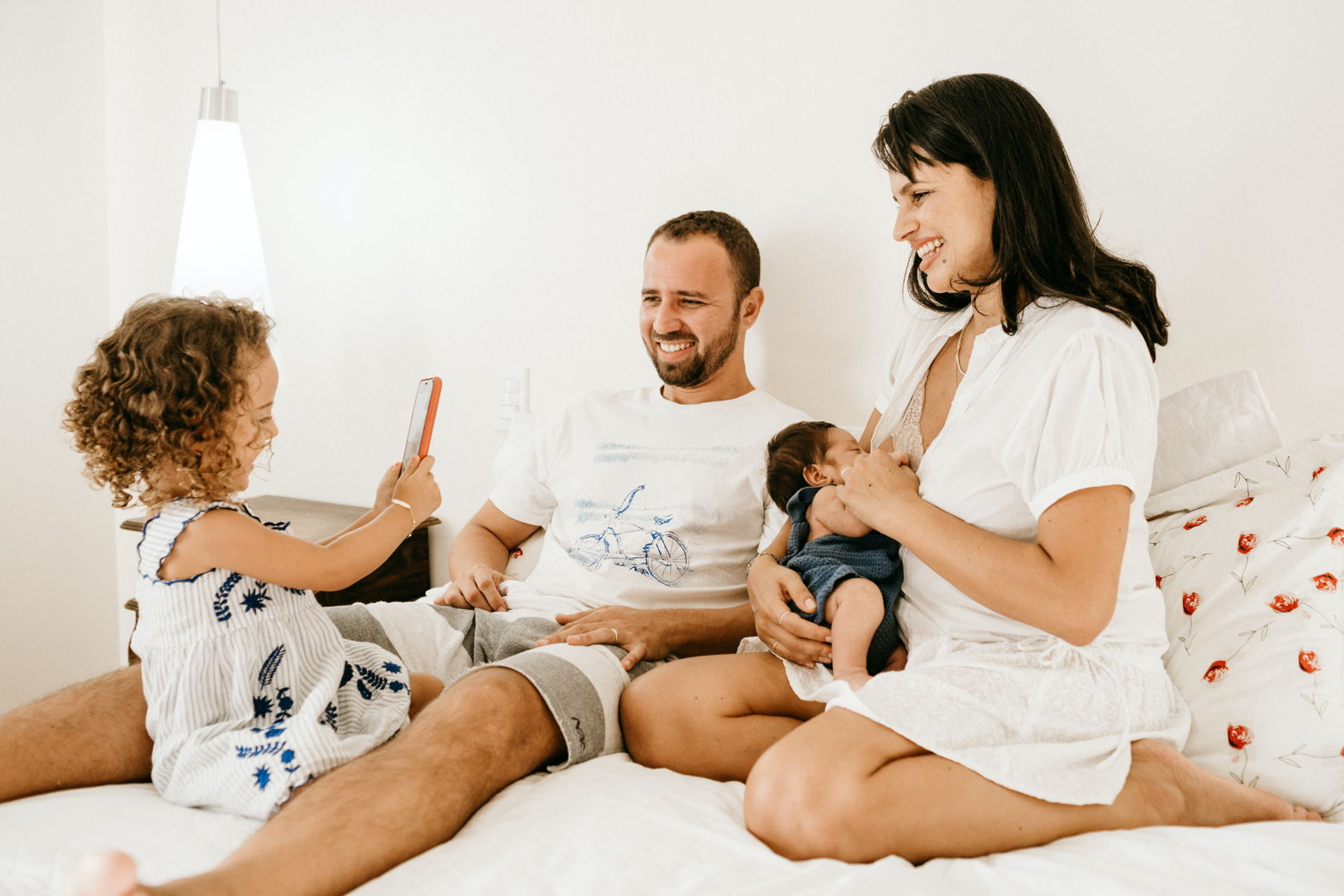 Children love custom photo magnets that can be used for artwork on the fridge, custom posters that can become wallpaper in their room, and custom pillows that can make any bed more comfortable. Here are several examples of how to customize their gift for any occasion.
Custom Pillows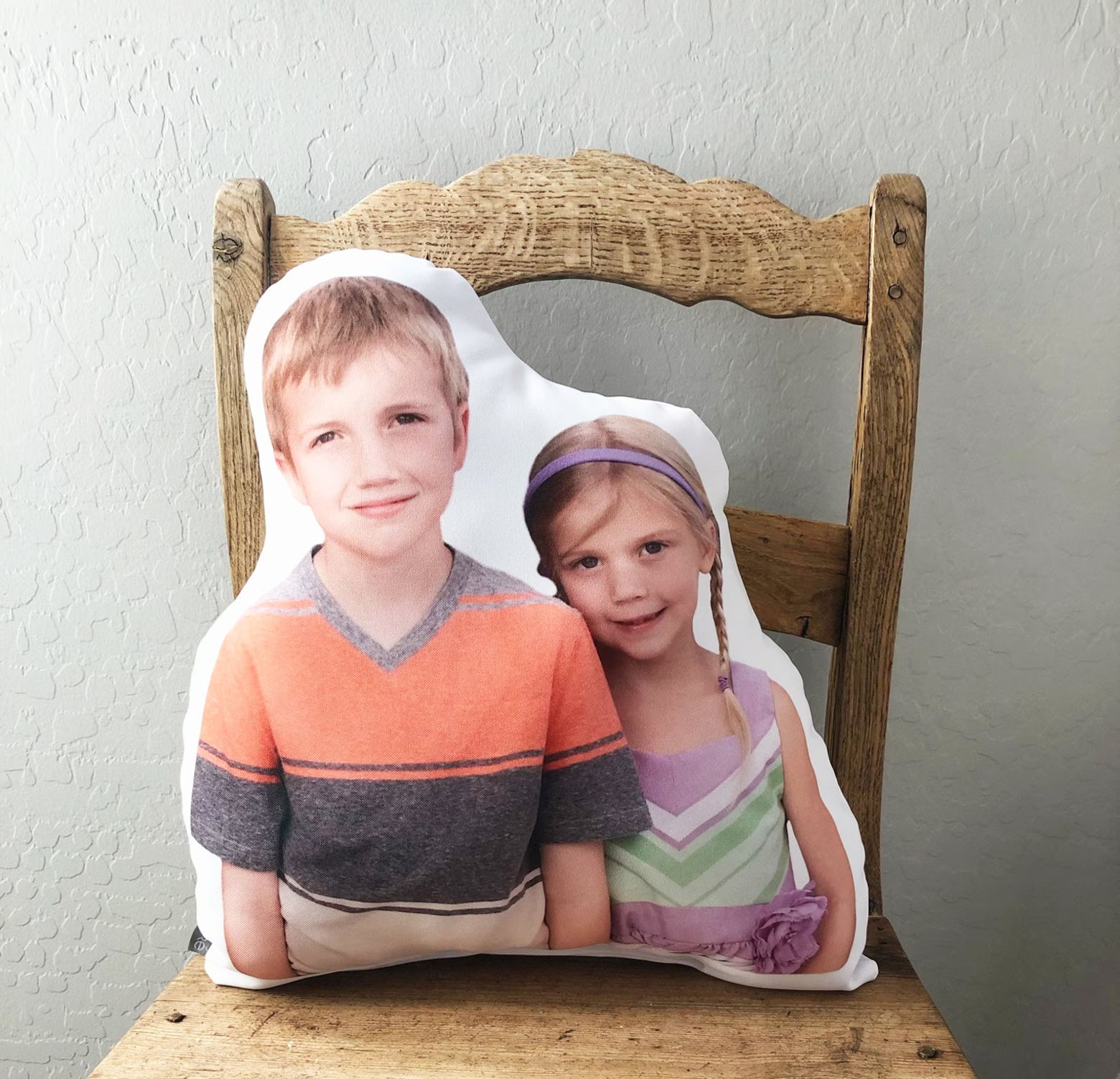 Gift shopping for your child or grandchild should not always end in the toy aisle. Whether relaxing, napping, or even fooling around, we know our kids and grandkids love the comfort and fun of throw pillows. Consider how he or she will feel your love with every hug of this throw pillow. Your customized writing and chosen pictures can bring them to their moment of sleep with your hug and smile in mind.
Kid's Puzzle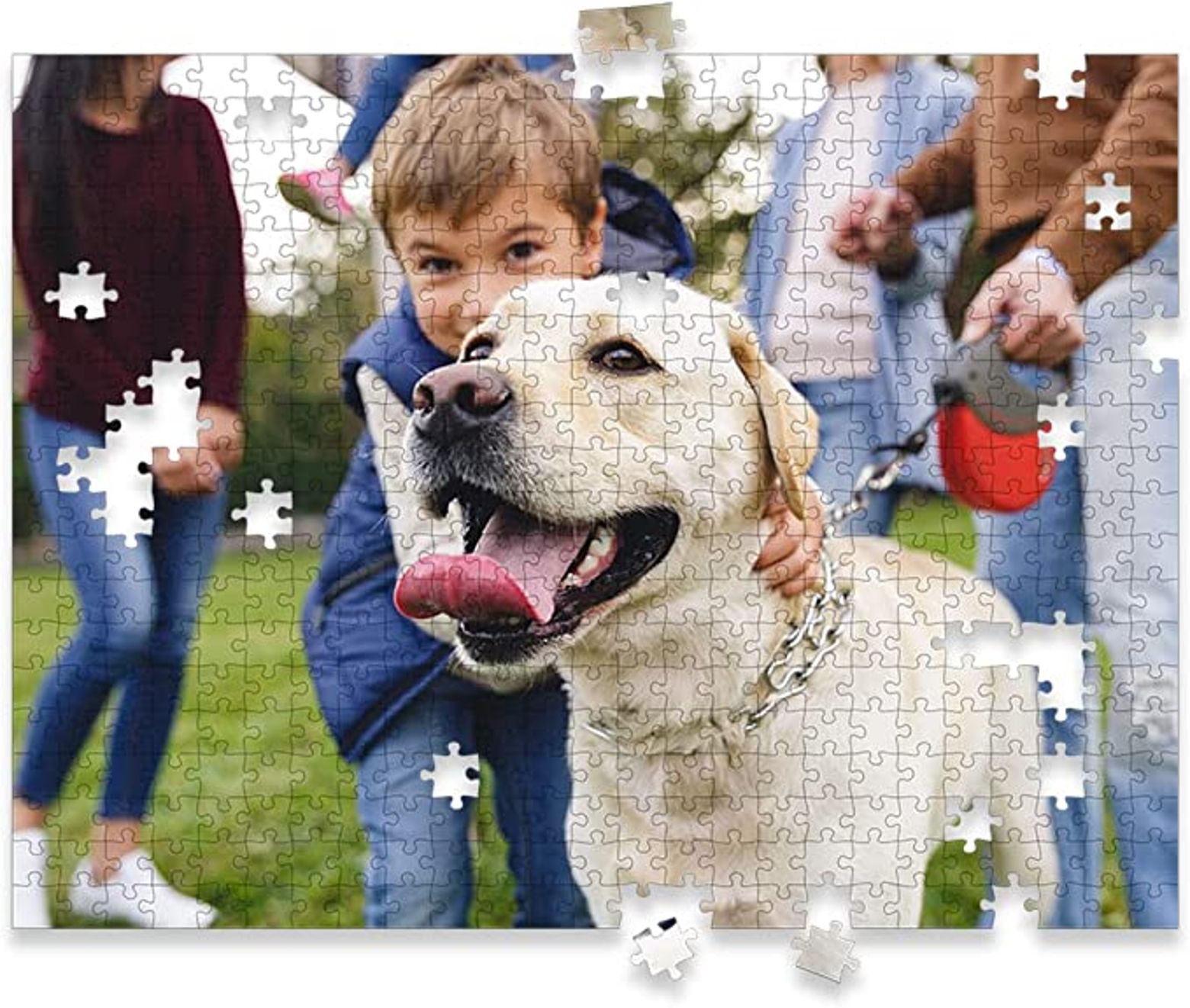 Puzzles are a frequent delight to many children. They love the challenge as they find pieces that match and build beautiful pictures. Imagine the added joy and excitement when the child realizes they are building a picture that includes people and pets they know and love. This [custom-made puzzle](https://www.amazon.com/Personalized-Photo-Puzzle-Landscape-Horizontal/dp/B08XN9R5ZN/ref=sr_1_4?keywords=photo+puzzles+personalized&qid=1677810818&sr=8-4) can be chosen in various piece-part sizes, perfect for the child's ability and interest.
Photo Snow Globe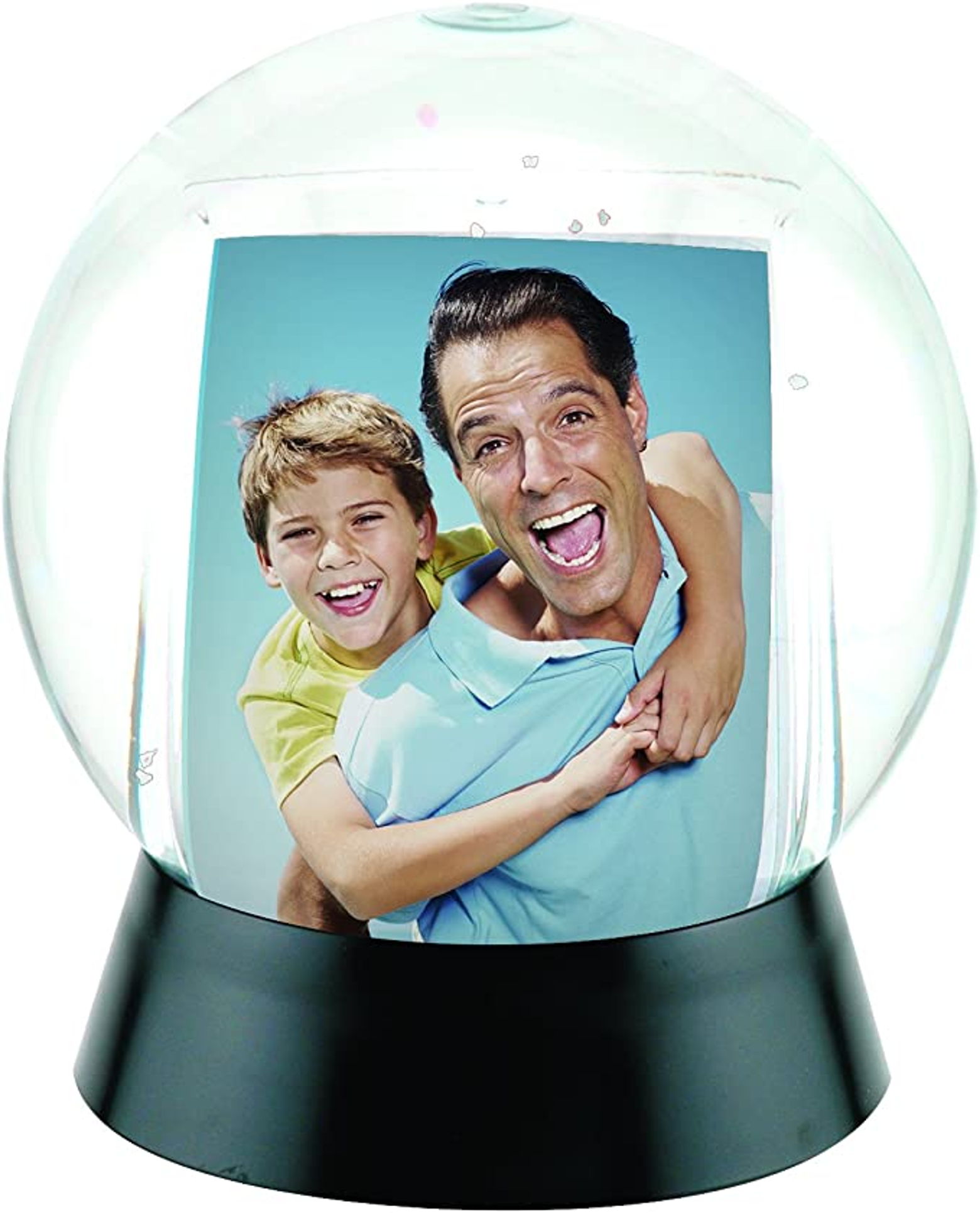 Every child enjoys the magic of a snow globe. Imagine their added joy when they see it "snowing" down on their favorite family and friends' picture. This is a strong plastic globe, safe for little hands to enjoy. When you receive this item, you will simply slide your chosen two small pictures (2" x 3" ) into place.
For Grandparents!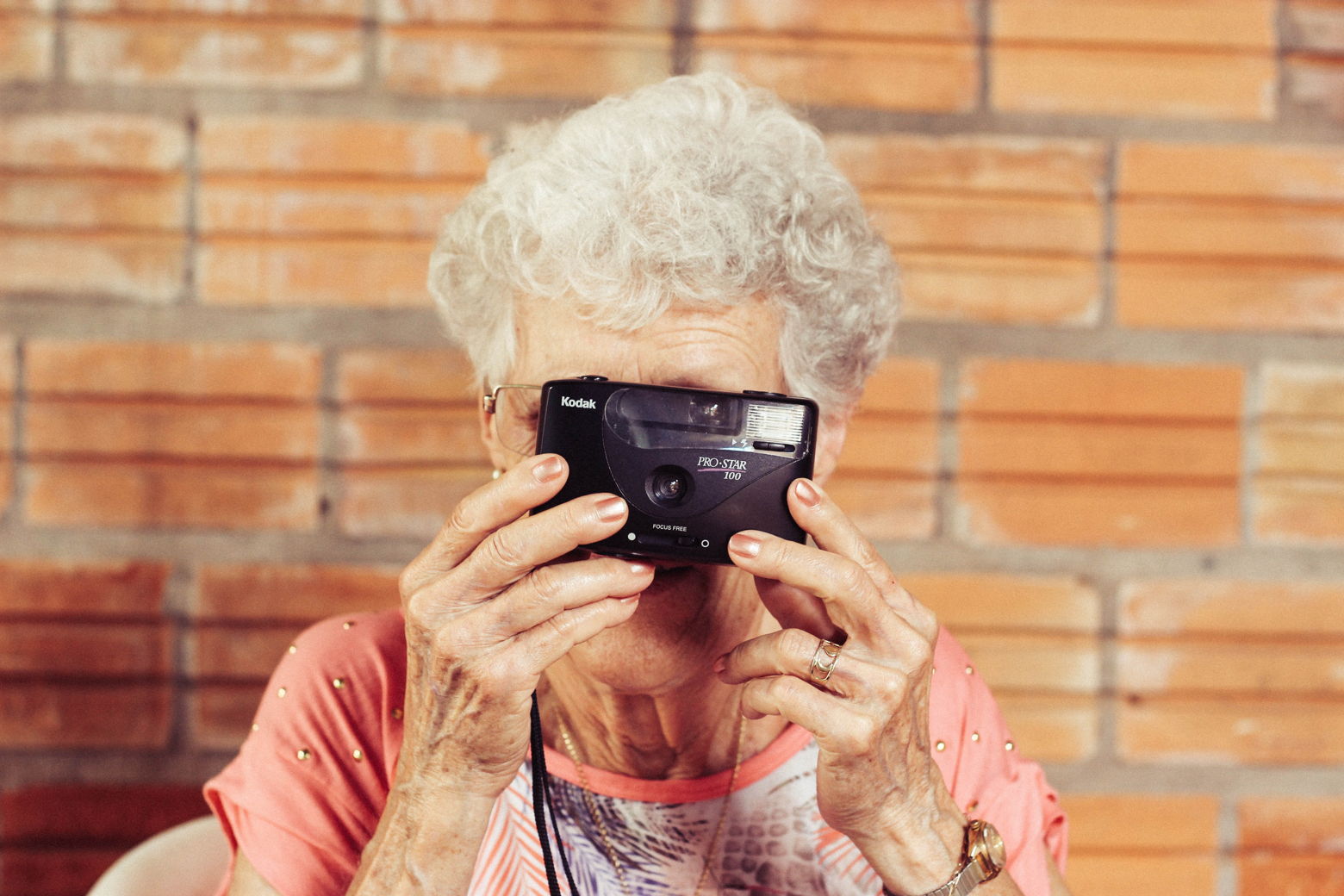 Grandparents cherish the moments that brought joy to their lives. A gift of a photo book or other such collection can offer this tangible set of memories. For more grandparents' gifts that are also custom-made for your one-of-a-kind grandparent, read our article "Gifts Grandparents Actually Want."
LASER 3D Crystal Photo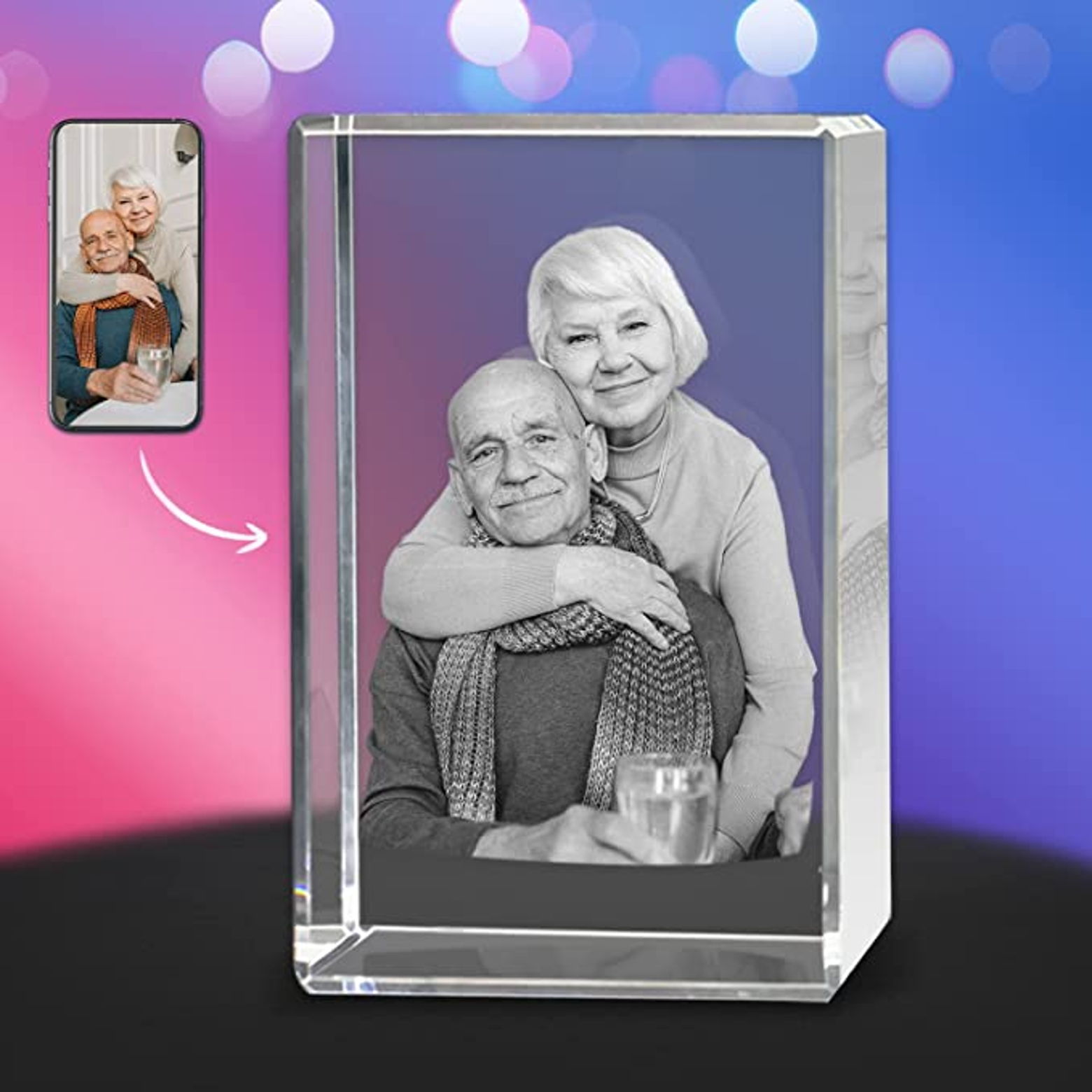 Here is one of the most unique photo gifts sure to be placed on open display and shared with everyone. Your choice photo will be laser engraved into this beautiful piece of crystal. Add a few lines of text and the personalized gift is complete.
Custom Heirloom Photo Books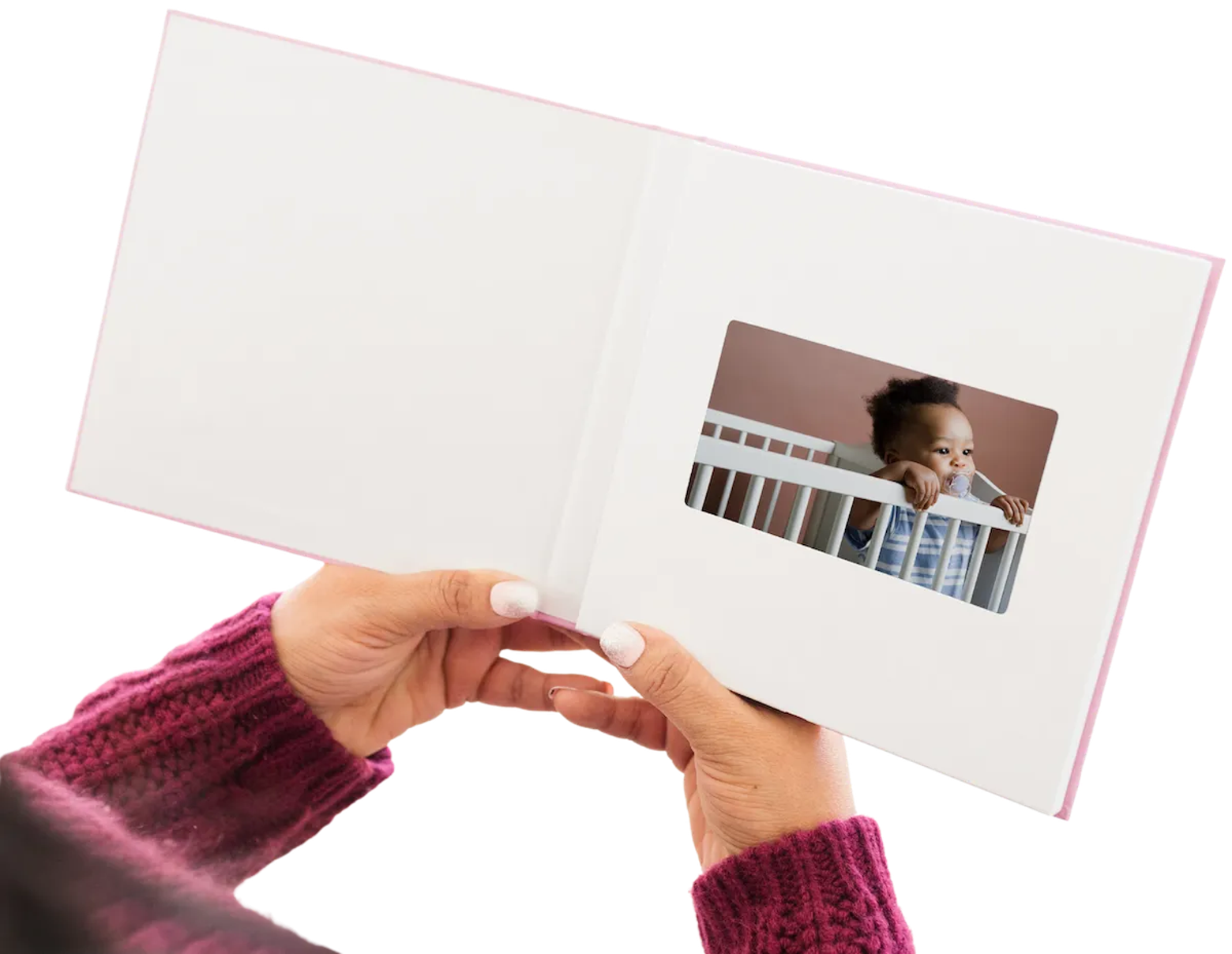 If you want to share a video with family and friends in a more personal way, then you should consider Heirloom Books. With this service, you create a custom book that includes your favorite videos and photos. This tangible heirloom can be passed down through generations, forever memorializing these special moments.
Just start with a visit to the Heirloom Video Books website. You'll follow the easy instructions to upload videos and pictures. Create your book and it will be shipped to you or your lucky recipient. You'll choose from many artful covers, including ones that especially celebrate holidays or special events. To carry your personalized gift to an even greater height, you can create a unique book cover that is laser printed to showcase your recipient. Heirloom also provides a link that you can share via email, social media, or other methods, to invite people to enjoy your show.
Funny Gifts
Photo Socks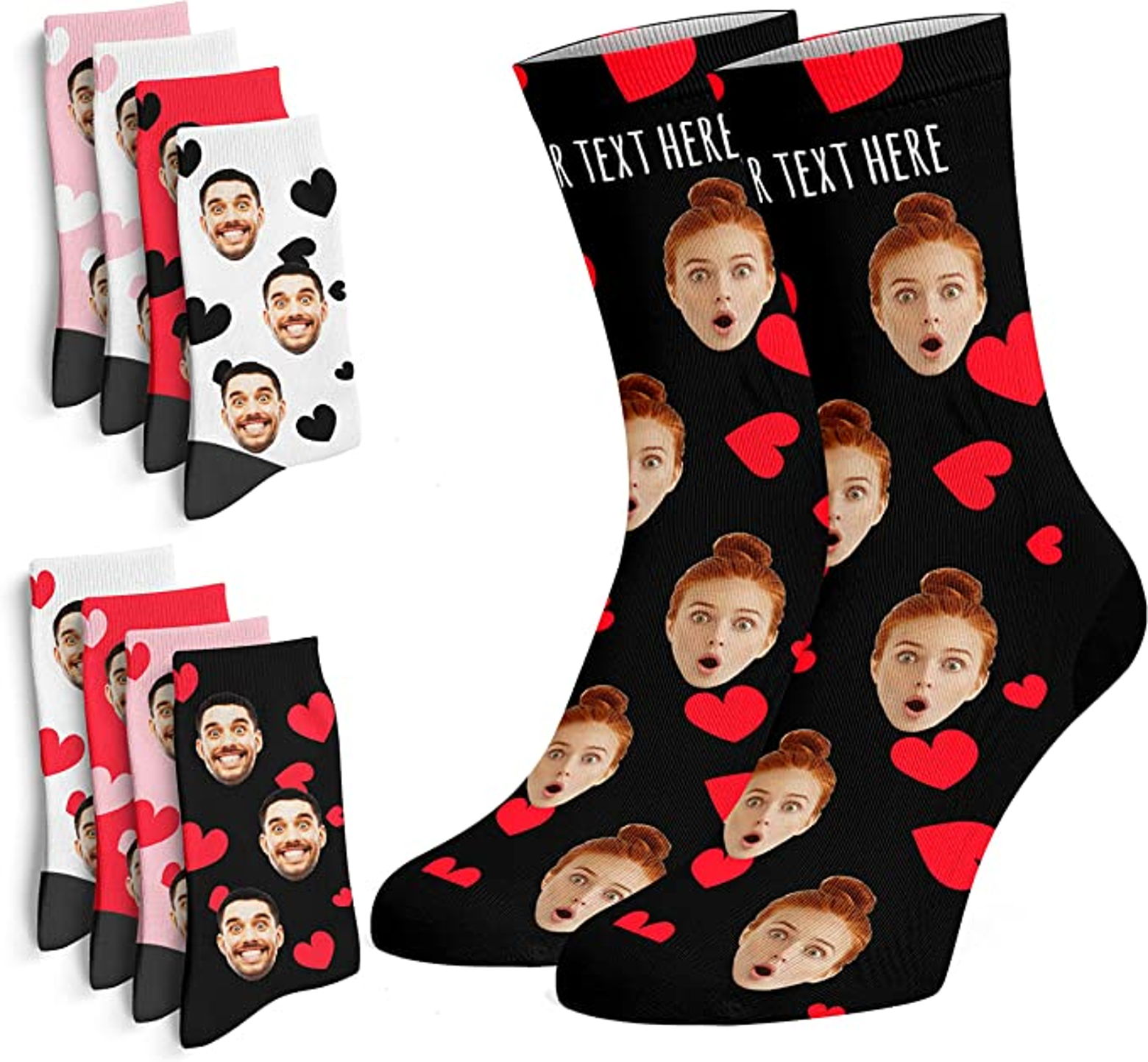 Do you know someone who will find this gift very funny? You'll be designing the ultimate custom pair of socks, with selected photos printed all over them. Your recipient will wear these socks with pride, waiting to be noticed and enjoyed.
Custom Viewfinder & Reel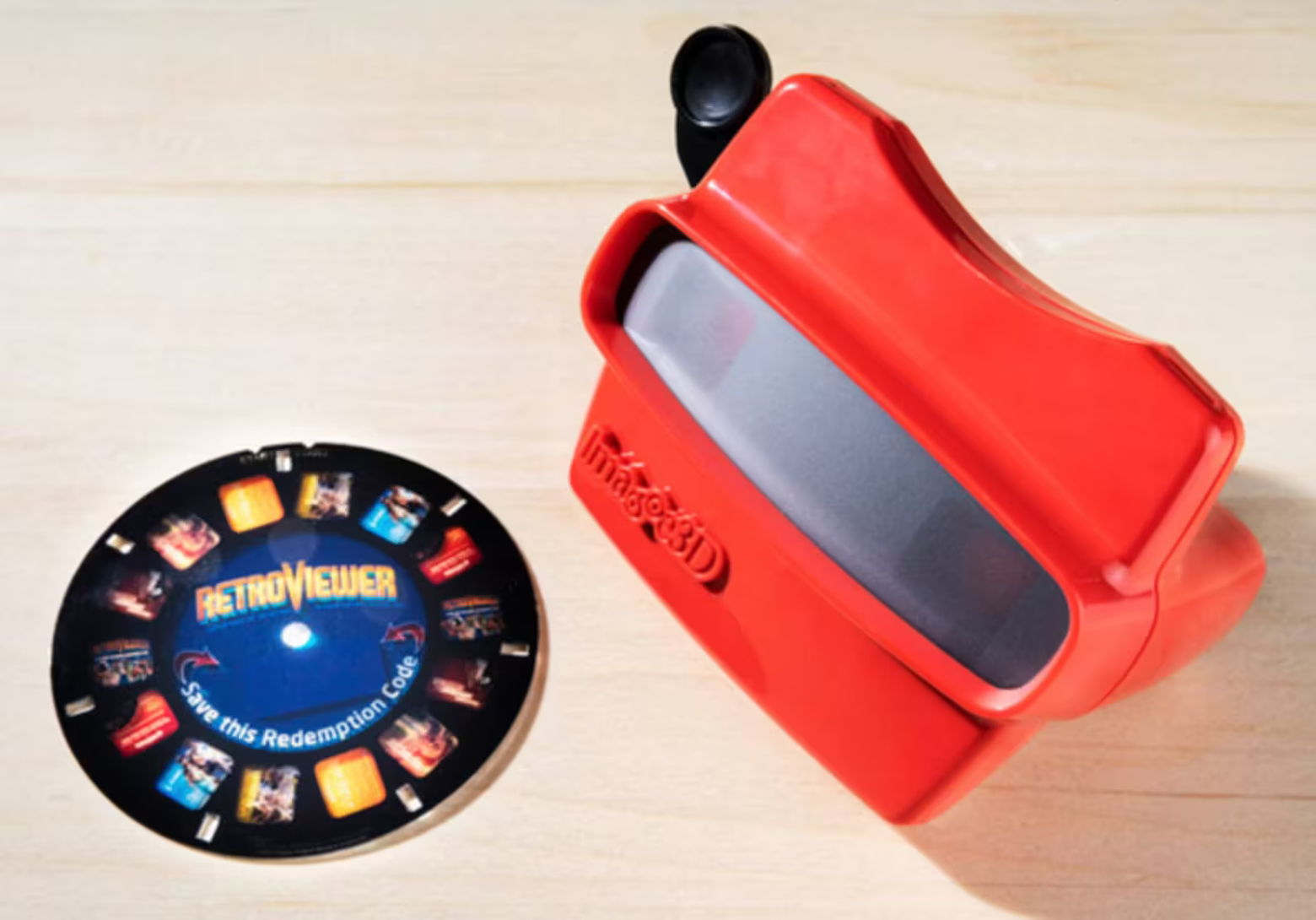 Are you shopping for someone who enjoys nostalgia as much as you do? Look no further than creating a custom viewfinder and reel. Just grab hold of eight of their favorite photos, add some fun text messages and your gift will be a winner. You will be creating a custom viewer and reel set, full of treasured pictures to be viewed in retro style!
Special Occasions
My First Year Baby Name 12 Photo Collage Poster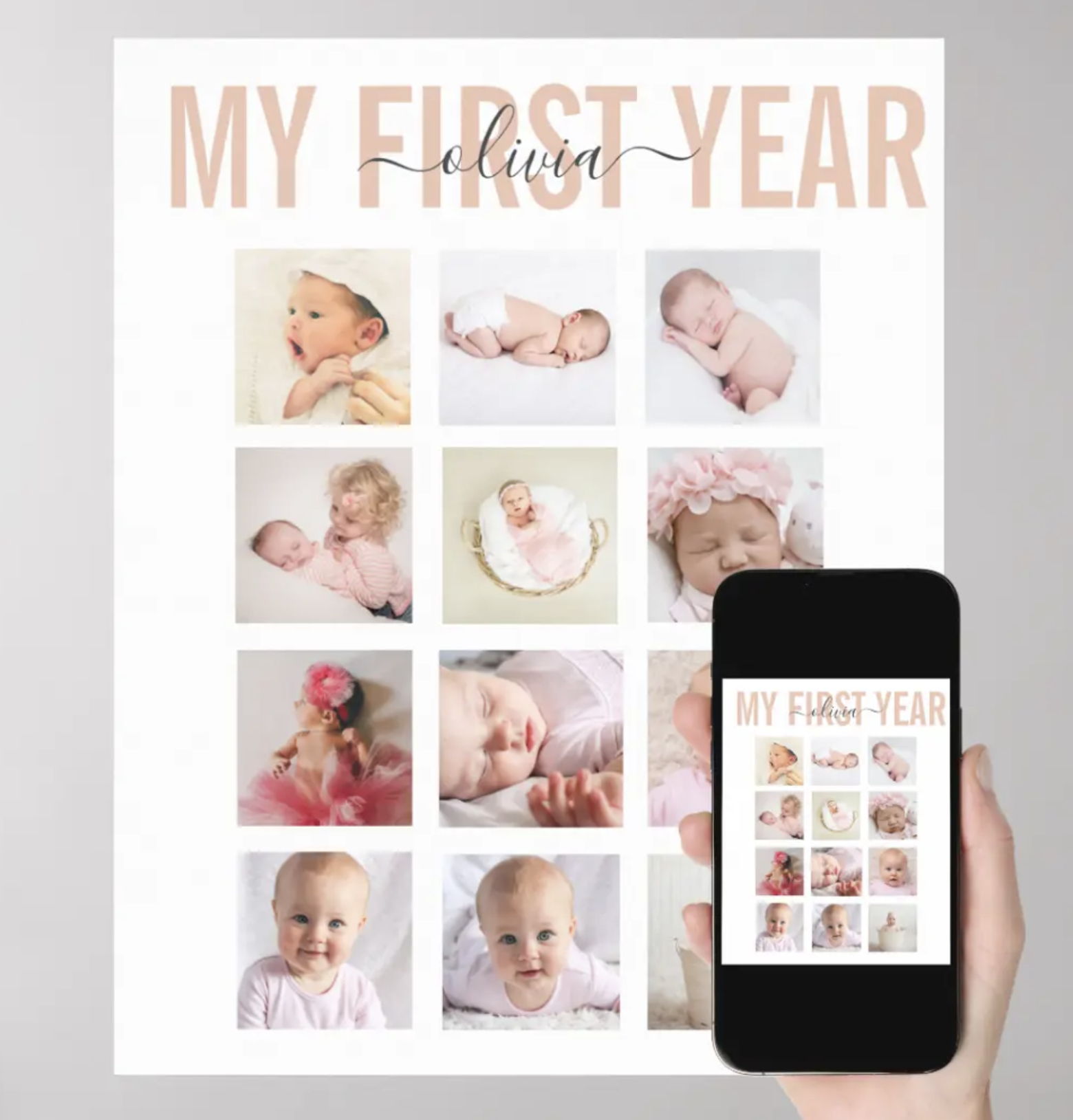 Loving parents may come to know their baby's first year by this saying: "the days are long and the weeks fly by". How about creating a photo collage poster that shows the baby's rapid growth? Each picture is about a month apart, much like custom calendars. This piece can be enjoyed as a wall hanging for all time. Simply upload photos and receive this ideal first birthday gift.
Loving Memory Personalized Pet Photo Memorial Plaque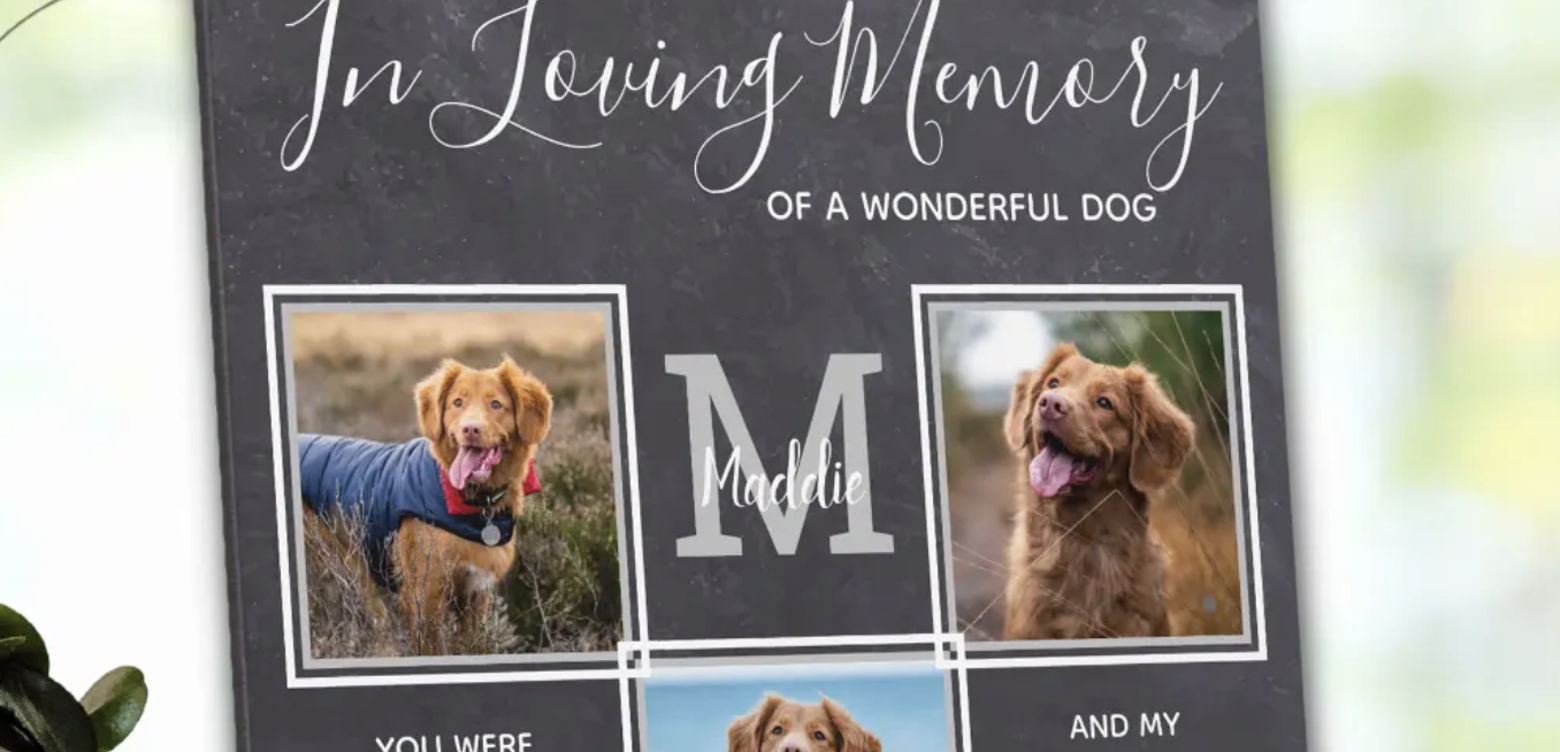 Perhaps you have struggled with finding or creating the perfect gift for a friend who has lost their beloved pet. Consider this item, designed to display the pet's name and many pictures, creating a photo collage. This can become a treasured piece in their home, preserving their beloved pet's life for all to see. For more loving gift ideas for pets, read our article "Gifts To Preserve A Pet's Memory Forever."
These, and so many more, personalized photo gifts, are both economical in cost and your time. Many of these great gifts can be purchased for under $25. The accompanying instructions are very user-friendly, directing customers through each step. Think about these options when you are shopping for wedding or birthday gifts, baby showers, and any other special days. For those close to you, their Mother's Day and Father's Day gifts can become ones held tight and appreciated. Consider how your recipient will be overjoyed with your consideration.
Photo gifts are creative and useful all at once. They take the guesswork out of gifting and ensure delight for your recipient every time. Get creative with custom photo personalized gifts for many occasions! Happy shopping and creating!