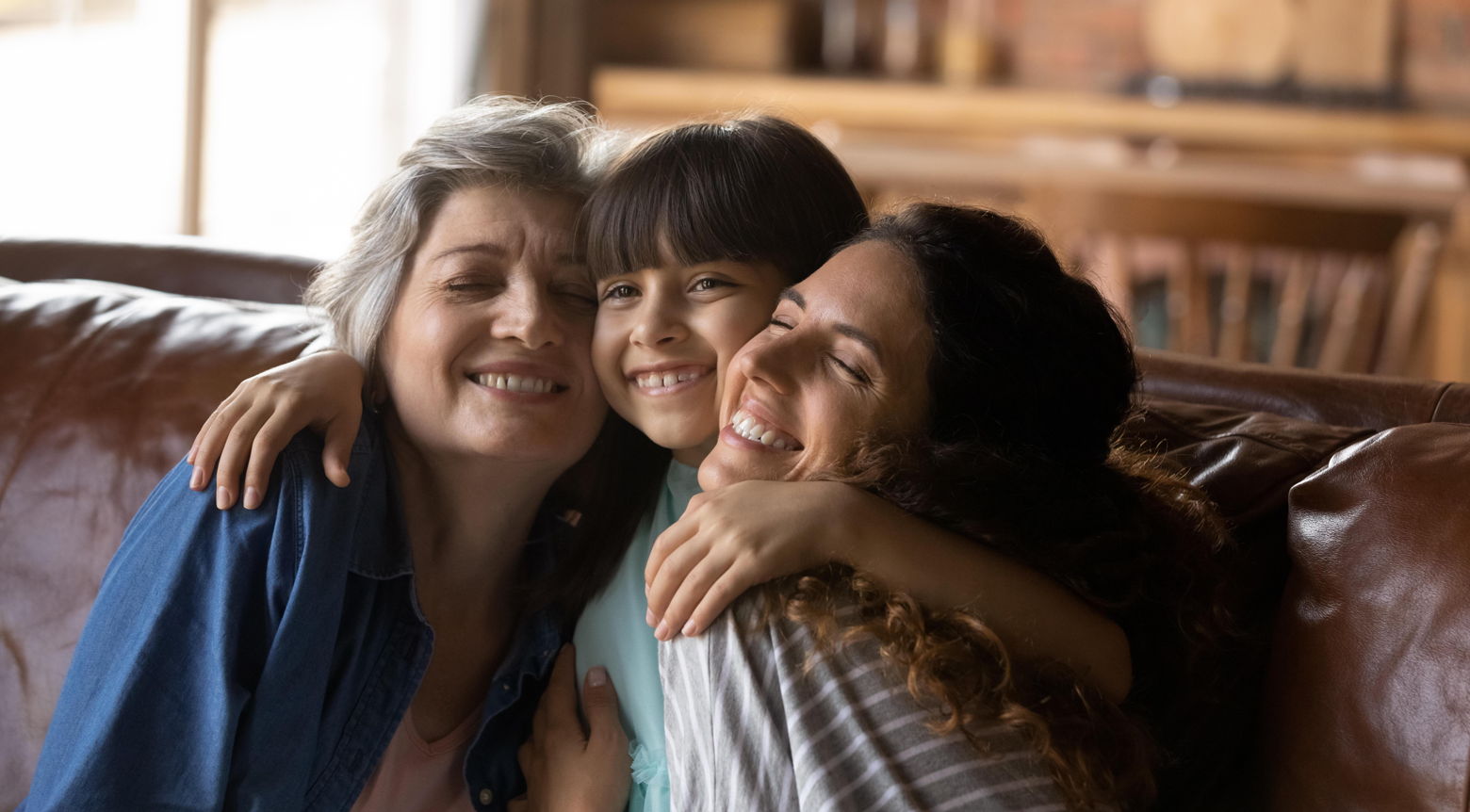 There are simply not enough holidays, or days in fact, to celebrate our mothers and grandmothers. These women have lead our families for generations. For those of us fortunate enough to have them for many years into our own adulthood, we clearly see their strong and important contributions to our families. Let's not miss Mother's Day as just one of these special times to honor our mothers and grandmothers, those by birth and often many by personal recognition.
Here are some ideas for an extra special gift for the senior mothers and grandmothers in your life. They are not elaborate as gifts may seem, nor are they hard to find. In fact, they do not even require wrapping paper and bows. They are special activities, the gift of time and attention, and that's just the message we all want to convey.
Before we consider these ideas, remember that your Mother and Grandmother has been through a major challenge these past two years. They have struggled with new rules of social engagement, all striving to keep themselves healthy. While this time is not fully past, there may be some appropriate lifting of restrictions. Know your Mother's and Grandmother's health status and honor these limitations as you celebrate the day.
Share a Meal, in Several Different Places
Sharing a meal with others is a social activity that we all enjoy. The idea that we are focusing on each other, sharing conversation and nourishment, brings us back to the basics of our lives. Consider safe and comfortable ways to do this as you look at local restaurants and other venues. Bringing her a meal is lovely, but staying and sharing the food together is the real gift. Arranging for Mom to visit your home where all the comforts and familiarity are present may be an ideal choice. Consider her favorite foods, ability to enjoy certain foods and her physical limitations as you menu plan. And, how surprised would Mom and Grandma be if she was presented with a serving of one of her family favorites, this time as a guest not cook. This extra effort will create for her the warm feeling that her specialties are now being carried into the family's next generations.
A Day at Play
Mom and Grandma may enjoy the holiday while challenging you and the family to a few familiar games. Consider card games and boardgames that bring them joy. You can have the games set up, offer some fun snacks and beverages, and let the competition begin.
Welcome the Spring Weather
As you plan a celebration consider if the beautiful outdoors can be your comfortable locale. Bringing a picnic to a local park may provide many benefits for all attending. Young children can be the centerpiece event enjoying a playscape, while Mom and Grandma cheer them on. Consider how you can plan a meal that is slowly presented over the course of your few hours of time together. Family pets may also be invited, to again broaden the excitement and stimulation. Everyone can join a before and after meal easy stroll, in any safe ways necessary. Can't you just imagine her join as she sees this "family parade" ahead and behind her?
Shopping with a Twist
After these many months, years really, of isolation, Mom and Grandma may be ready for a little shopping, the old-fashioned way. Indoor malls offer the climate and safety we strive for as well as the variety of shops. You can dedicate some time to a "tea-break" and add in some exercise from the joy of slow window shopping. You may also want to keep alert to items Mom shows a fancy to, saying that you held off buying her a gift till you saw her personal selections. What a great surprise.
Interview Mom and Grandma
Your time together with Mom and Grandma can be preserved and treasured for generations with this activity. Mom and Grandma hold inside decades of memories, life stories and even well-tested advice. Consider using your phone's video feature and capture this conversation. You can pre-script some interesting and thought-provoking questions, sharing them with her ahead of time for her in-depth consideration. Then set up a comfortable settings and just chat. You can edit her responses and even include pictures that are meaningful to her memories. A new product is ready for your simple click and drag and you will have created an Heirloom Video Book. This personal creation can be gifted to Mom and Grandma and multiple copies can be shared with your family.
Sharing a Craft
Your Mother or Grandmother may have enjoyed handcrafts, but is recently facing physical limitations. Consider how you can return to her some of this excitement. Maybe you can gather the materials and ask to spend time on this special day with your new teacher. Perhaps you have not had the time or focus to spend learning some of her tips and tricks with knitting, painting, or flower arranging. Consider how you can ask her to think ahead about what she can teach you as you preserve her skills for generations to come. Another winner may be a little home gardening together. You can gather the materials and share with her the join of "fingers in the earth". She will enjoy her efforts for months to come as her new plants receive her tender care and grow to their own beauty. And, don't rule out the paint-your-own centers that may be nearby. Many offer structured classes as well as drop-in fun. Again, all ages of the family can share in this craft, laughing through their efforts, encouraging each other and then holding tight to their creations for years to come.
Spa Day for Mom
There is simply no age limit to the pleasure from being pampered. Perhaps your Mother or Grandmother would enjoy the calming, soothing, and personalized attention of a few hours at a spa. With some advanced planning you can select a location that knows how to serve an elderly lady. These spa services can provide relaxation for the day and extend on as the body is carefully massaged to increase circulation and hydrating the skin. A lovely manicure can provide a great deal of gentle hand massage, moisturizing and long lasting beauty, as well.
Share a Movie, and Treats
Watching a movie does not need to a solo event. You can organize the time with Mom and Grandma, especially if they control the remote! Let the guest-of-honor pick the movie and enjoy telling everyone why they love the oldie-but-goodie. Consider having some treats, dimming the room and creating a real theater experience.
As you know, there are many reasons to celebrate your Mom and Grandmother. For the older crowd, consider some of these safe, easy to create moments. And, as always, keep your eye on the prize: honoring Mom and Grandmother while she enjoys in safety, comfort and ease.