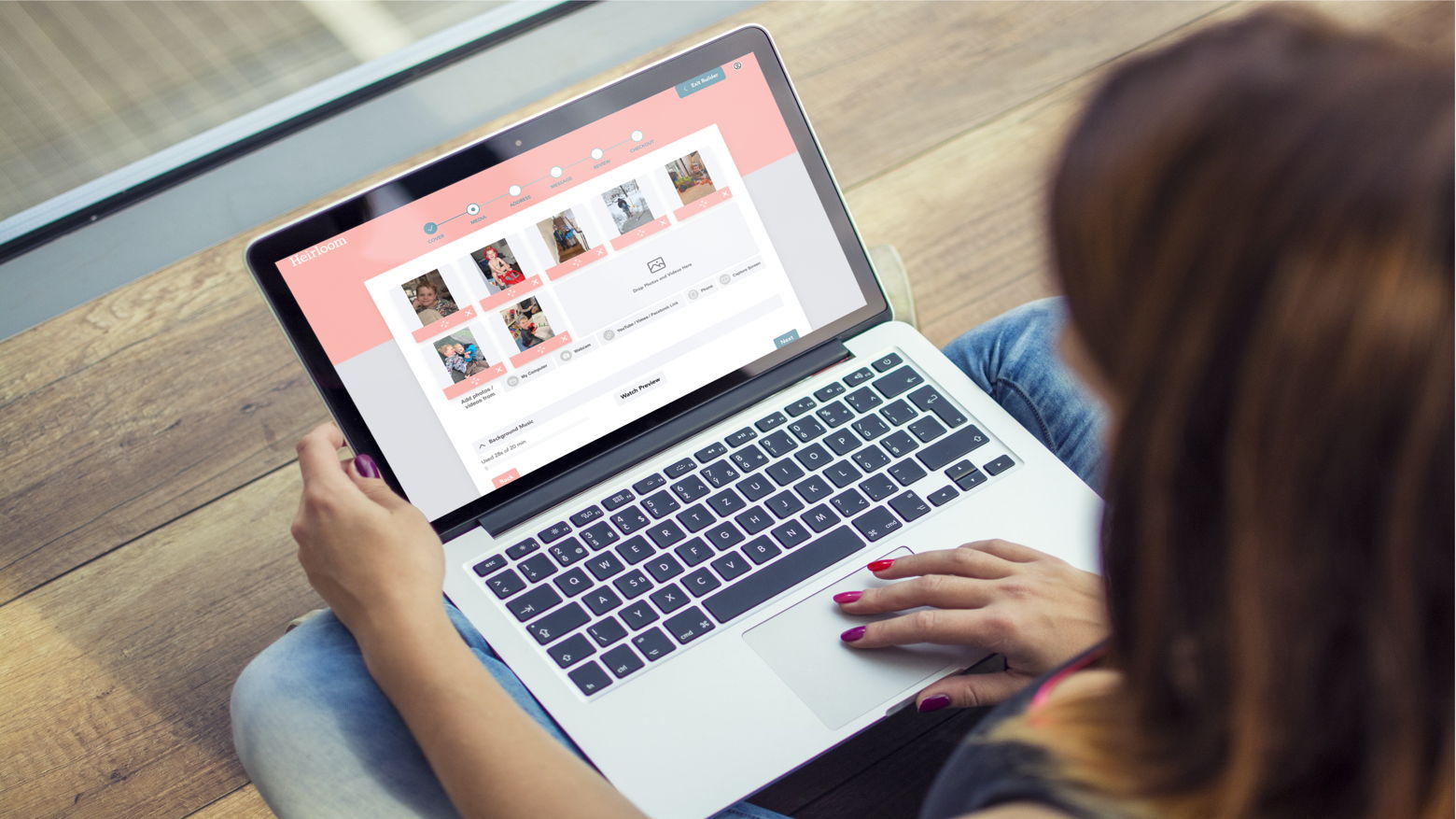 Imagine this: you no longer need to go through your photographs one-by-one when you're viewing your favorite photographs. You can now create a video-playing slideshow and watch your special memories glide across the screen.
An ideal tool to accomplish this task is Heirloom's video book builder. This tool was designed for first-timers like most of us with detailed instructions and a quick responding help line are also at your fingertips. Let's begin to use the builder and you will see how many of your questions are answered and satisfied.
Step 1: Visit make.sendheirloom.com

This website welcomes you to the Heirloom video book builder. Your first question: Do you have your photos ready?
Ready, in this case, means you know where they are, such as in your phone or on your computer. You can select them before you begin or wait for this first prompt. (Then you will begin your first tough choice: how do I pick between 14 great pictures of my grandson's first Halloween costume modeling?!)
Step 2: Select the video book's cover

This choice can be as simple as considering the purpose of this book. Is it for someone's birthday, great! Then you might select the birthday cover. Or, for more excitement, perhaps you want to send in a photo for a personalized cover! For a few dollars more you can elevate your photo slideshow to the ultimate keepsake.
Step 3: Drag-and-drop the photos

You will be instructed to identify the device(s) where these photos currently are. That may be your computer, phone, or other sources. Oh the fun you will have making these selections! And, no pressure on your first run through. You will see how easy it is to move them around, and remove some and add more until your sequence is near-perfect.
Step 4: Background music

You can choose from many offerings right in front of you. Click to play and you'll hear a clip.  When the music matches well with your picture album you are the master conductor. Or, make your own audio track. For this effort, you will be prompted to drop in an audio track. You may have that from a previous recording or copy a song or two that sets your album's mood.
Step 5: Preview

Who said peeking is a bad thing? Yes, you will be prompted to watch a preview. This will offer you your private reward, seeing your creation come to life!