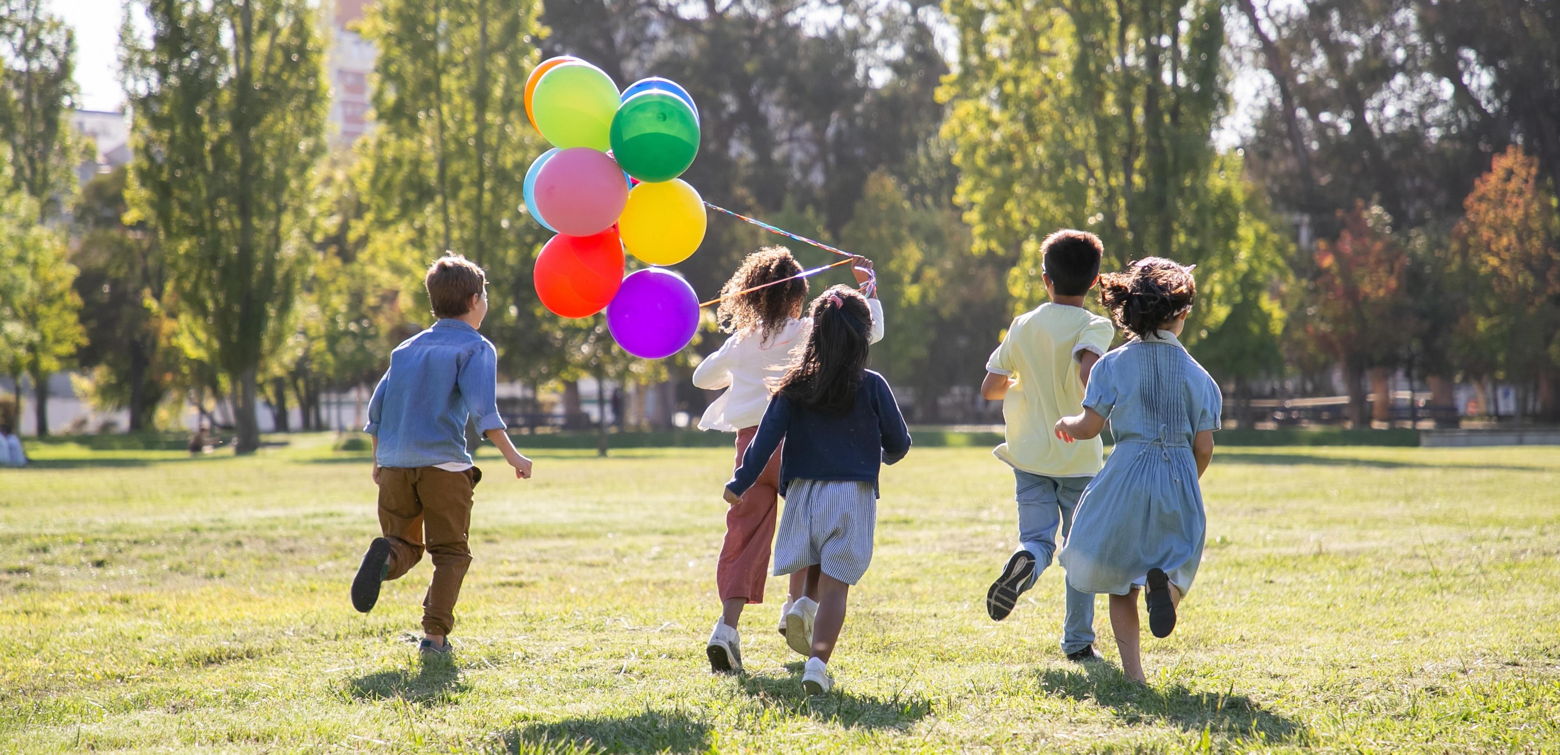 "You are only SIX once," said my then-nearly-6 year old daughter. And she was right, as she almost always was. A birthday is a celebration of many things. Every child knows what joys can be in-store. Every parent knows that the day is a milestone for themselves, seeing the growth of the past and hoping for continued joy. And now, as this daughter's own son is now nearing his 6th birthday, I'm asking the necessary question: "How do we celebrate safely in this time of a global pandemic?"
Let's start with our primary goal, and keep it in full focus as we plan these events. Our children's health and that of every guest must be honored. No single attendance at an event is worth the risk of someone's health and welfare. We must acknowledge that our child and probably ourselves with be disappointed, at least to some extent. The sheer limit of physical contact, known so well as "social distancing" can put a damper on the celebration. Add to this the need to potentially wear face masks, pre-interview guests as to their vaccination and booster status, and mandating hand-washing practices may damper the free-flowing excitement.
Start with your "must have" list
A celebration will occur: whether separated or within a much smaller group
Birthday-like items will decorate the day: paper goods, themed-decorations, party-like foods, and especially a cake and candles
Age-appropriate activities will be organized: whether together or separated through video, invited guests can share in activities
Age-appropriate gifts will be presented: exciting gift opening can occur with a little pre-planning and shared messaging
Party favors for honored guests will be distributed: especially the younger ones will enjoy personal favors that carry the fun beyond the event.
Now let the fun brainstorming begin!
Look outside: can you decorate your front yard and encourage passersby to share in the excitement? How about a sign: "Honk and Wave-a-Happy Birthday for Liam!" Whether homemade or purchased, specialty signs can begin to show your little one that many people love him and want to share in his celebration. Be sure to ask local party guests to drive-by at scheduled times. Each guest can have their own bubbles, whistles, horns, even pots and pans, to create their special loud birthday wish! Don't forget to offer a prize to every car that is decorated! Guests can be invited to hop out of their car and "sign a big card" or how about a sidewalk chalk birthday wish (a great party favor idea)?

Organize a video message collection. Ask your guests 2-3 weeks in advance to create, film and send in a short video message to the birthday girl. You can up their creativity challenge with such ideas as:

a theme: everyone in the video dresses as a Disney character, a funny animal, etc.
a silly joke: everyone in the video tells a joke to the birthday boy

Video messages can be gathered together and placed on a unique video book offered by Heirloom, preserving and easily replaying the moment for the child.

Send a party-in-a-box as the invitation to honored guests. A simple mailed envelope can include:

themed paper plate
themed decoration, or supplies for custom made activity for the guests to share on screen!
party candy bag
party games, to be saved for the zoom party time

Decorate the house. Your little one can get super excited a day before and even after by keeping the decorations up a few more days after. You can ask for birthday cards to be sent a week early, and "hide" them around the house. Your child may take a year to find them all!

Schedule a zoom party. Sure we are tired of these for business meetings, but who ever gets tired at looking at silly kids enjoying their cousins and friends! Many of the "usual" events can be shared including the candle blowing, birthday wish singing, present opening, and games.
Game ideas during a zoom party
Create and send a BINGO game about the birthday boy!
You can easily find a BINGO-card form on-line and fill it in with the birthday boy's favorite objects along with birthdate, sibling names, and so much more.
The party guests can be asked search their house for everyday objects! Birthday candles, something blue, something with 6 objects (birthday age), you get the idea!
For the somewhat older kids, ask if she would like a video game party? Dancing along or maybe competitive games?
For warm weather and active kids
Outside scavenger hunt (think Easter egg hunt with a birthday flare). You can hide objects ahead of time, or ask the kids to search around for posted clues to fill in their page: The birthday girl's favorite color (scarf on the fence), the girl's favorite Disney character (sign on the back of a chair), and on and on.
If the kids can come, play and eat safely outside, consider a theme. If your child loves to dress up, then ask her guests to join in. Remember this year's Halloween costume? How about getting one more fun wear out of it?
Back to our key goal: showing your child how special he or she is to you and their family and friends. Being happy then silly is almost all it takes. Pancakes for dinner, breakfast in bed, or offering spa treatments to your young girl. And, as a family, you can make the day even more special by giving back to others. Maybe your family would like to deliver treats to a nursing facility to thank our healthcare providers or perhaps pitch in together to clean up a playground.
Our children "will only be 6 years old once," and we will only celebrate this birthday for them once. There can be some sadness or feelings of lost celebrations. There can also be an opportunity for added feelings of togetherness, creativity and focus on what is truly important in our lives. Try to create a togetherness, even when apart.