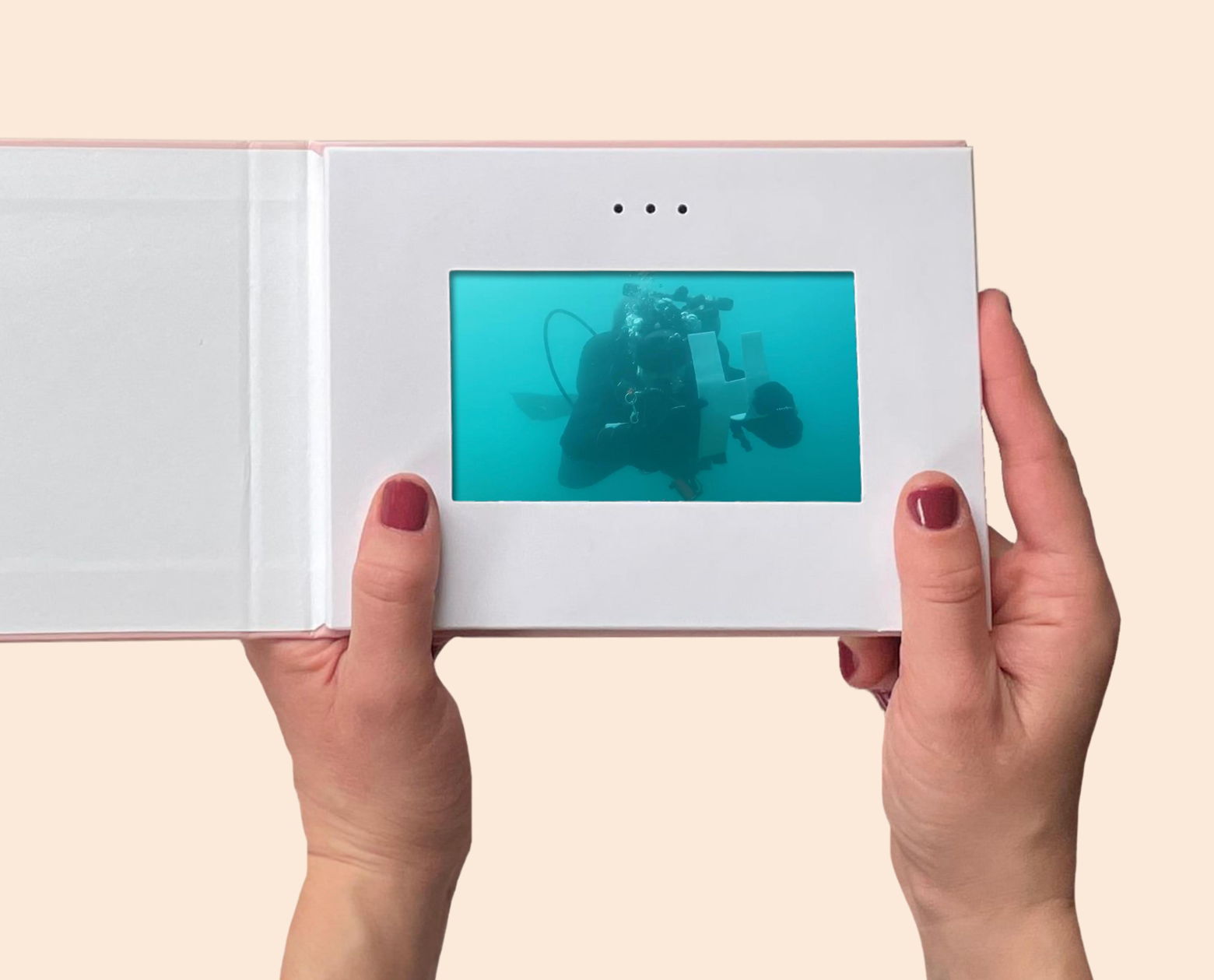 Watch the video Alyson made for her husband's 40th birthday.
One of the most thoughtful gifts you can give is a video-playing book full of video messages from family and friends.   Whether as a celebration of a special occasion or to show appreciation and love, your group can express these feelings even when you can't all be together.
Just by collecting video messages from friends and family, you can celebrate special birthdays, graduations, retirements, congratulations, bridal showers, in memory and more!
It's easy and fun to make a group video gift.  Just follow these easy steps and if you run into any trouble, we're here to help you every step of the way (email us at help@sendheirloom.com).
Step 1:  Invite Family and Friends to Contribute
Send a text or email to the people from whom you would like to contribute videos and include 4 very basic pieces of information: what you're doing, why you're doing it, how they can contribute and by when you'll need the videos.
Example: Hi Smith Cousins!  It's Uncle Bill's 70th Birthday on December 10th and we'd like to mail him a video-playing book loaded with birthday messages from all of his friends and family. If you'd like to contribute, please email or text me a video message for Bill by December 1st. Please make sure the videos are shot horizontally and are between 15 and 60 seconds max. We'll send you a link to watch the compilation of the videos once we place the video-book order and we'll plan to give this to Bill on his birthday. Thanks, in advance, for your help to make Bill's 70th birthday so special.  Love, Cousin Jessica
Kimmy's message for her Father's 70th birthday.
It's wise to ask for videos all in one orientation, meaning all of the videos shot with your phone either straight upright or all held sideways.  You can easily request that all of the videos come vertically or horizontally. It's also a good idea to put a time limit on the video or give your group a suggested duration for the video.
If you think your family could use a visual example, you can share Kimmy's message for her Father's 70th birthday.
Let your family and friends know that the moment the book arrives at the recipient's home you'll also get a digital link to watch the video, too, which you'll share with them.
Step 2: Collect The Videos
If some people are having trouble thinking of things to say, you can send them some ideas. Here are a few suggestions: Do you have a favorite memory of you and the video-book recipient? Is there a meaningful story you can share? Maybe everyone can pick a letter in the recipient's name and each say a word that reminds you of that person? We did one for our Cousin "D-A-V-I-D" and here is our Grandma holding the letter D: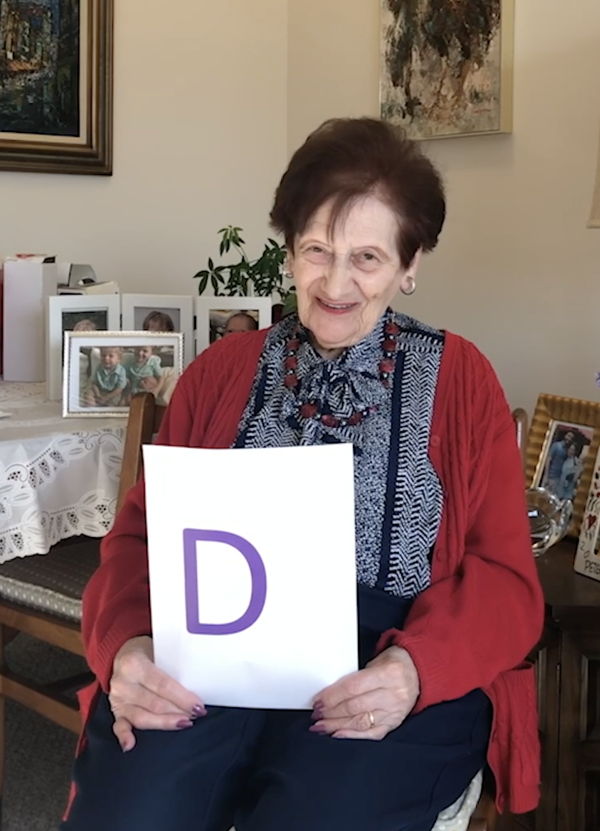 You can also send a reminder to friends and family a few days before the messages are due to you.  Feel free to say something short and sweet.
Example: "Hey, Just a quick reminder to send me a short video for Bill's 70th birthday video-book by Friday. We've received 10 videos but are waiting for 4 more."
It's a good idea to keep a list of the people you invited to contribute and cross off their names once you receive their videos.
Step 3: Upload Your Videos
Holly has made 6 different Heirloom group video books to send to friends and family! We can all learn from her.
Once you receive all of the videos from friends and family, you can begin uploading your videos to Heirloom.
Simply click "Buy Now" to purchase a video book.  You can select either a 10-minute book or a 20-minute book, depending on how many minutes of video you have collected.
Immediately after you buy a book, you'll receive a link via email to upload your videos.
Just drag and drop them into the video builder, select your cover, add your gift message, and tell us what address you want us to send the video book to.
Our video books ship in 48 hours and arrives in 5 to 10 business days.  We offer expedited shipping, should you have some family or friends who take their sweet time :)
Step 4: Heirloom Mails Your Video Book
Heirloom offers free scheduled delivery.
Our video books arrive fully charged and they're ready to play as soon as the cover is opened.
Included in the beautiful kraft box built to protect the video book is a charger, which is used to recharge the video book an unlimited amount of times.
We have custom gift boxes you can add to your order, too!