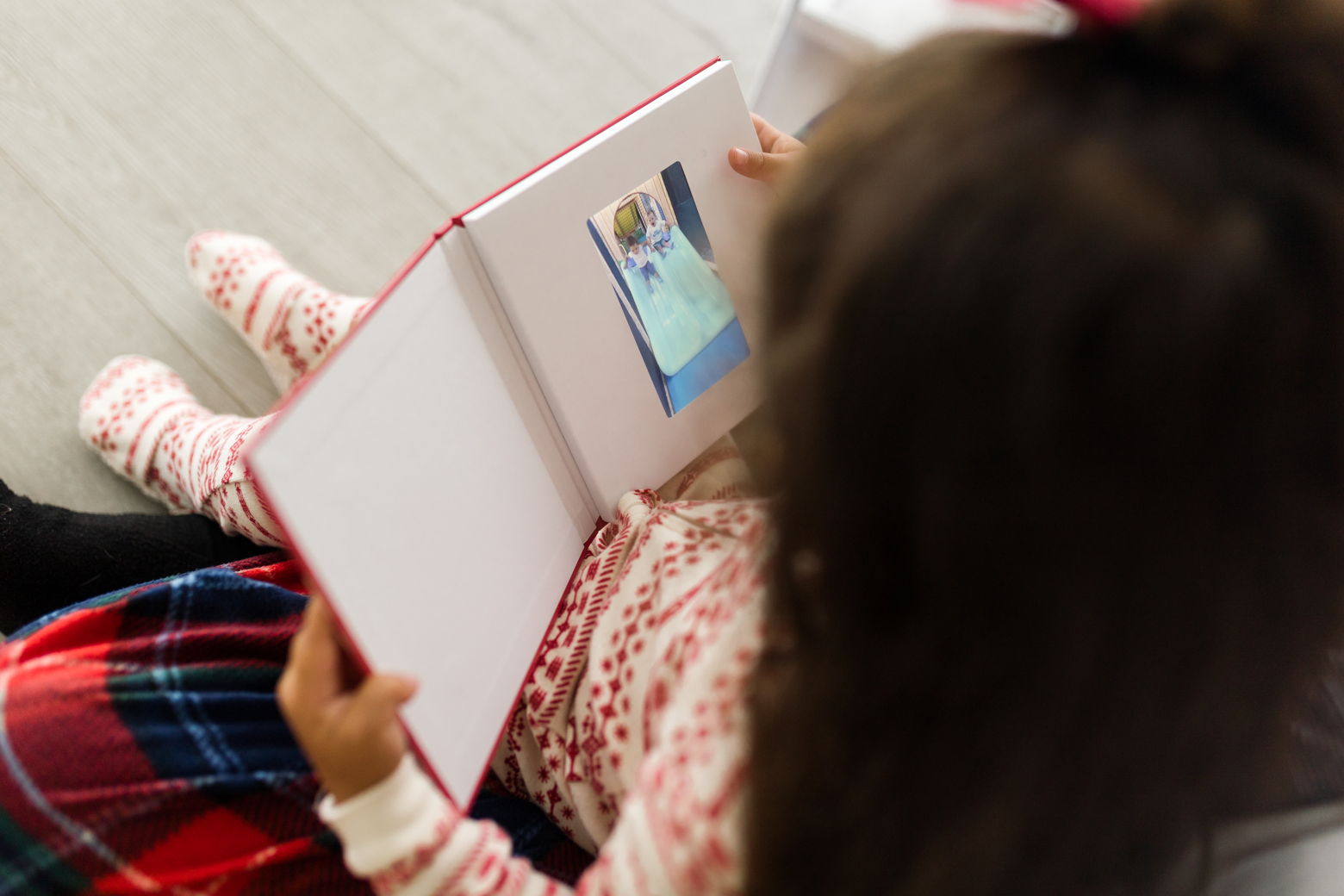 Quick, what is your favorite gift of this year? Or, last year? Chances are it is one which made you feel the best. It made you feel loved, appreciated, or perhaps even honored. These gifts are generally not found on store shelves. They are created, one at a time. Each is unique to the recipient and treasured for these reasons. That's what we have heard for many of the customers of Heirloom Video Books. Their creation of a video greeting card gift has brought about these feelings.
Here are some of the types of videos that have been created for family members. Perhaps the next one will be your creation!
Family and Friend Music Video

Take the benefits of Karaoke, add costumes and familiar names to the lyrics, and quickly you have the makings of a fun family music video. As the filming runs, keep in mind your audience, not wanting to miss a joke or funny reference. Add some visuals, like signs or familiar props, and you will have your audience laughing and clapping.
Produce, Direct and Star in a Movie
Here is an idea that places you behind and in front of the camera. Consider the creation of a short film. Your actors can be assigned parts, perhaps related to a recent event or capturing a whole funny story. The ideas are endless, as you take advantage of the talents of your cast. And, consider the fun when your cast is only told about their part, their performance. Imagine the surprise when they finally get their chance to attend, even virtually, the full film's debut.
Funny Commercial
Ever feel like you miss the commercials now that most of our shows are recorded or offered with a no-commercial option? For the sake of laughs and old times, how about creating a funny commercial? Feel ready to make a sale, for fun that is. Ask your actors to grab a gizmo (think unusual kitchen tool or sporting equipment) and begin the demonstration. You may be giving your crew a time to explore their physical talents or creative quick thinking. Ad libs are not only allowed, but expected, and may provide the best moments. Ask your crew to stage either product failures or missed up instructions as your actors try to demo the confusing product. Let the laughs begin and memories last.
Reporting LIVE From the Living Room
For a change, instead of your annual holiday message consider beginning your on-camera reporting career with this one. Given enough advanced notice you can ask each participant to submit a short video describing the highlights of the past year. Or, better yet, they can  engage with you in a serious interview, exploring their current life events. Consider taking a fun turn and ask more silly questions, such as "so when are you going to host Thanksgiving at your home" or "can you really name all the pets we have had?" The prompts are less important that the idea of sharing this experience and preserving it on film. Some simple editing and you will have a year on record. Heirloom video books then provide the perfect tool for creating a holiday gift for each family unit. This will surprise, delight and please your recipients so much they will welcome your repeat request to participate next year and beyond.
Even Your Pets Can Star in a Movie
Time to be honest. Have you ever wondered what your pet is thinking? Perhaps you have wondered what they do all day when you are not watching. How about following around your pet for a few hours, with camera in hand. Who would not want to see some of their funny, unusual and perhaps messy antics? This can also be your chance to show off your pet training success, or tiny failures.
As you have read these different but equally fun ideas, chances are you have come up with some of your own. Your sense of humor and desire to engage with your family and friends will guide you toward your first or next video making project. For more information and ideas, please look at our additional articles on videos as gifts.