Photo by Kelly Sikkema on Unsplash
Are you in a long-distance relationship? Then you know that it can be difficult to stay connected with your long-distance partner.
A long-distance friendship or relationship can be both exciting and create an added struggle. Not being together for the big and tiny holidays and celebrations can challenge us to make the best of the situation.
Sometimes it may feel that the best way to show your love is with a gift. From the early stages of a friendship to the forever bond, you'll see distance relationship gift ideas. We have varied the budget offerings, from easier to splurging, along with unique gift selections and ones with more love note feelings.
What do you give someone who is miles away, anywhere in the world? Certainly, many store-bought gifts hold expressions of love. There are gift cards that match nearly everyone's taste and budget and offer your partner shopping freedom. Sure you can find pieces of art that will brighten their home decor, from a picture frame to a pillow. Perhaps instead you are thinking of a more romantic, personalized gift idea.
Here are creative long-distance significant other gifts that are sure to show your significant other how much you care!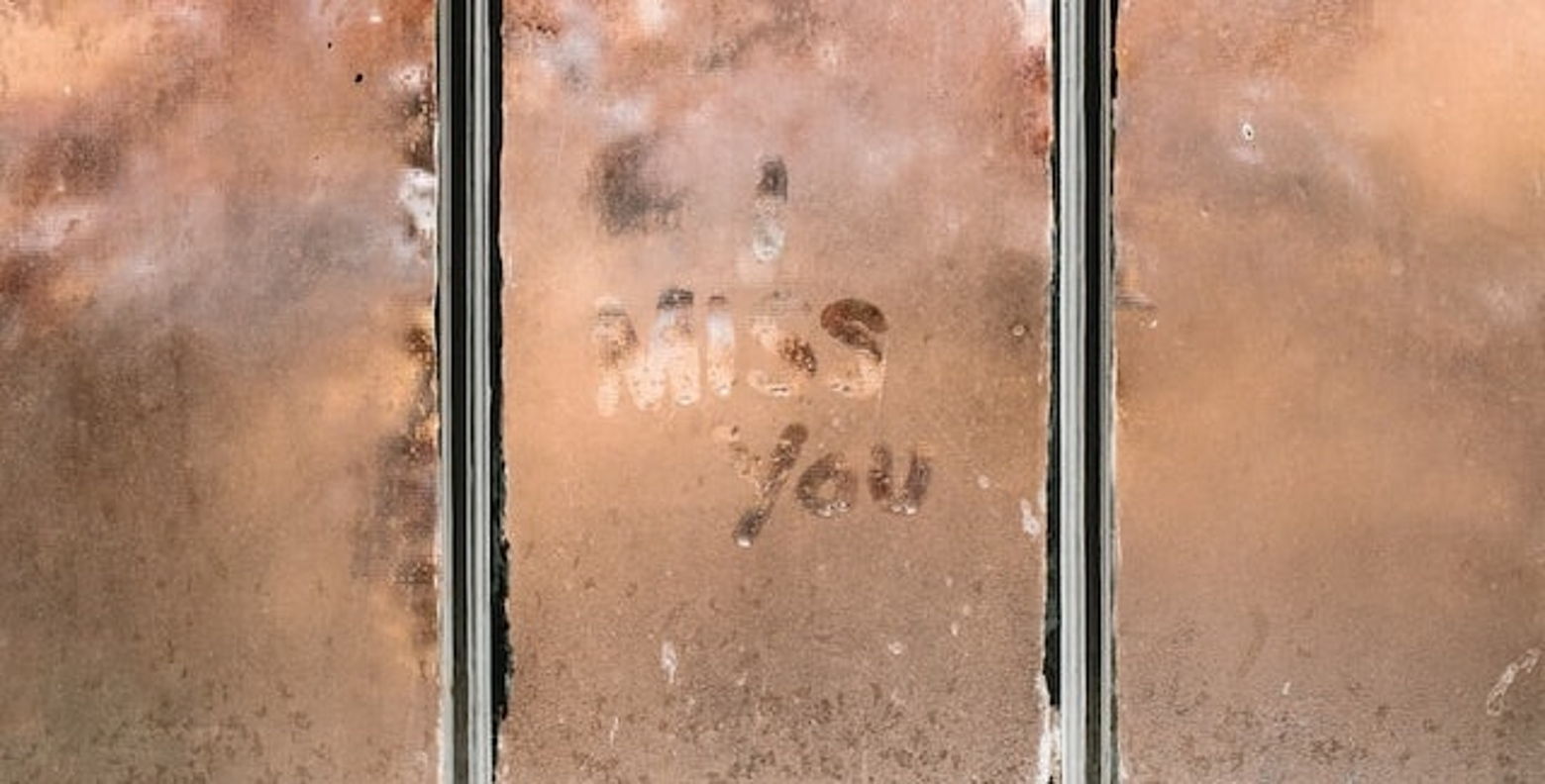 Photo by Andrew Neel on Unsplash
Shopping Tips
Shipping rules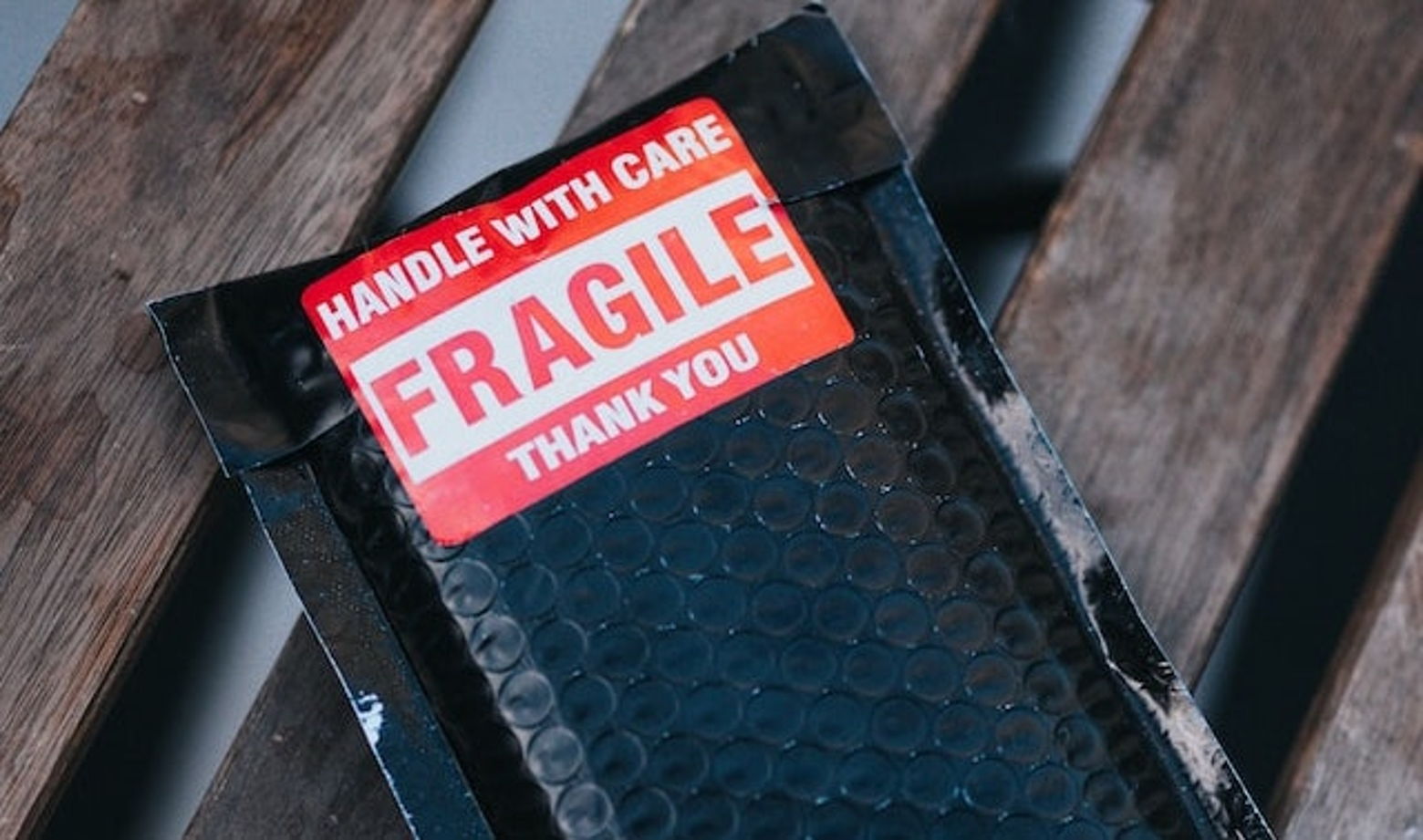 Photo by Nathan Dumlao on Unsplash
While shopping, look at the shipping options, sometimes ranging from free to quite an additional fee.
Look for the time from order to shipping and receiving. At this time of year, shopping early is a benefit.
Consider if this gift is going to be a surprise to your lucky recipient. Perhaps you want to have it shipped without the receipt, or even outside labeling product identification.
To make sure your gift arrives safely and on time, check the shipping options of the store you are purchasing from. Even though they may offer free shipping, it can take longer to arrive than if you pay for faster delivery.
Also, make sure that the product is eligible for shipping to your chosen location. Extra insurance can be purchased, proving the tracking service that will ensure the gift reaches its destination safely, or at least you will be aware of its location.
Personalized items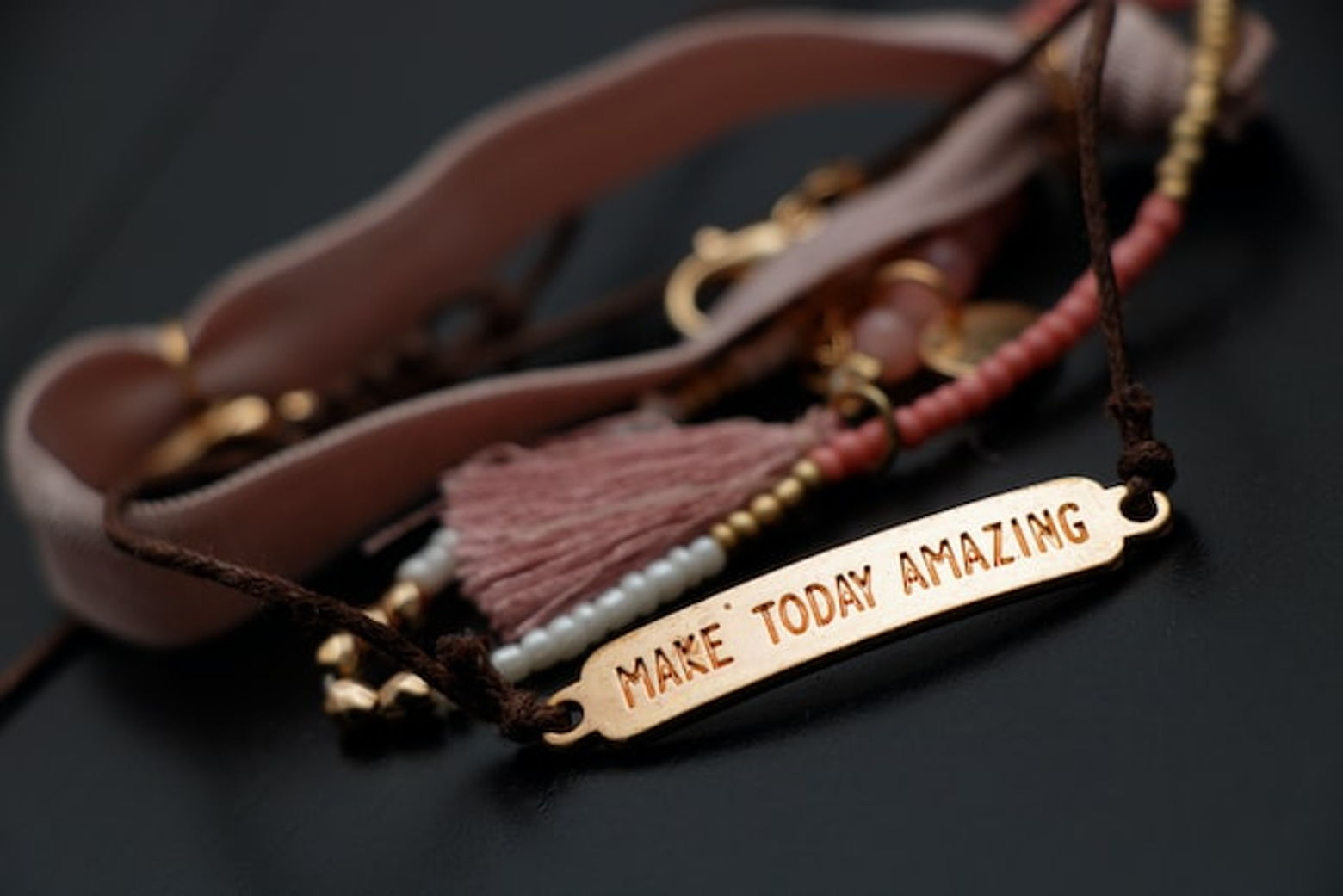 Photo by Gwen Weustink on Unsplash
Notice that several of these suggestions are customized, by name, for example. This special attention requires extra time, naturally. Check that you are within the window of receiving it for whichever holiday you are targeting.
As you know, personalized items are generally not returnable. Of course, should there be a production error, with initials for example, then many companies will honor the mistake and remake it. Again, you will need plenty of time for this reproduction.
Include a card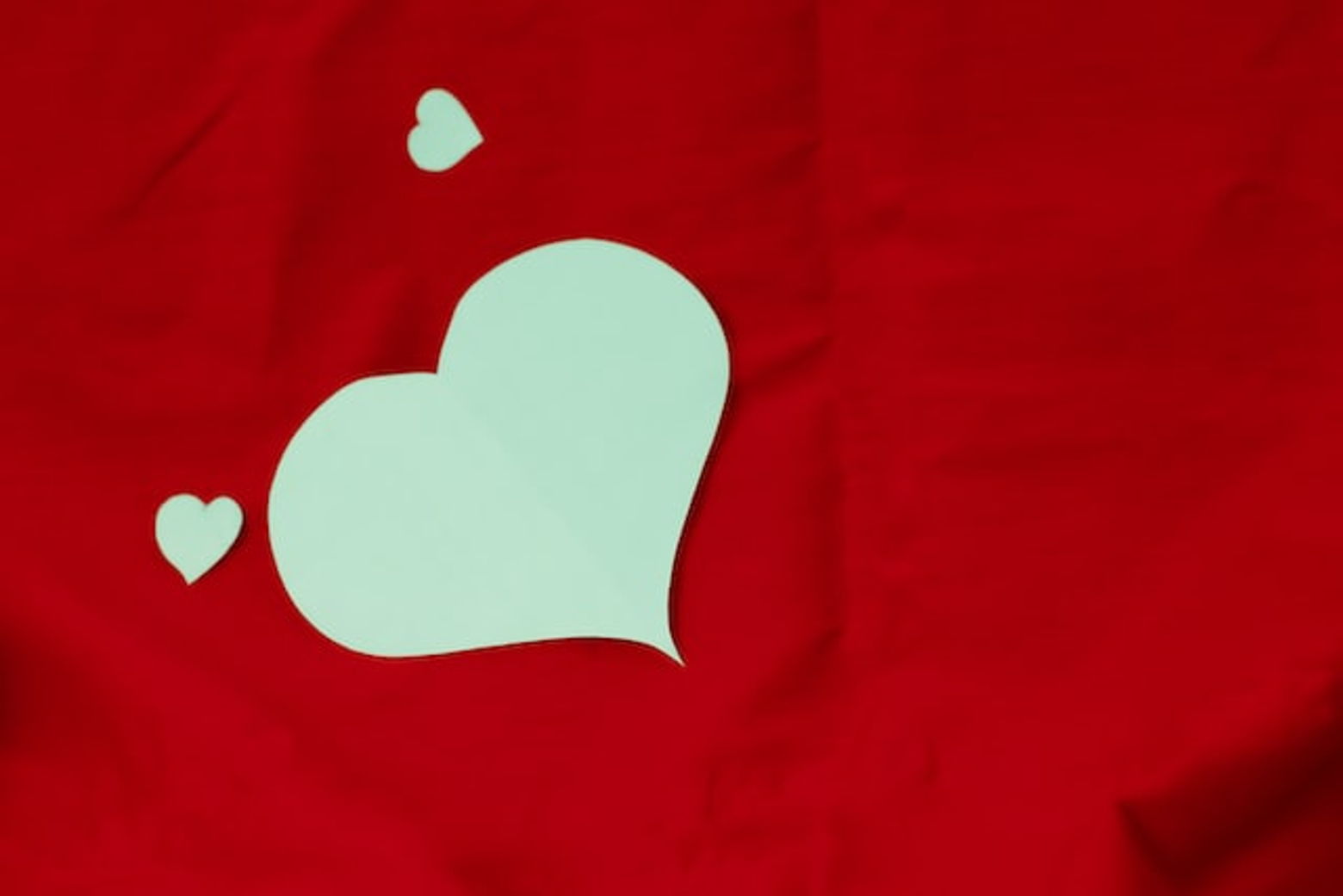 Photo by Saif71.com on Unsplash
Perhaps your gift selections are amazing. That's just great. But, never underestimate the emotional impact of your words from the heart. A long-distance love note is sure to create a personalized gift, so very thoughtful. You can turn an ordinary gift into a romantic gift with a few well-chosen words.
Handmade Gifts
Every handmade gift has something in common; the recipient knows they are beholding your care and dedicated time. There simply is nothing more unique, more personalized.
Let's start with gifts that you can create and send, expressing your talents and feelings.
Create a photo album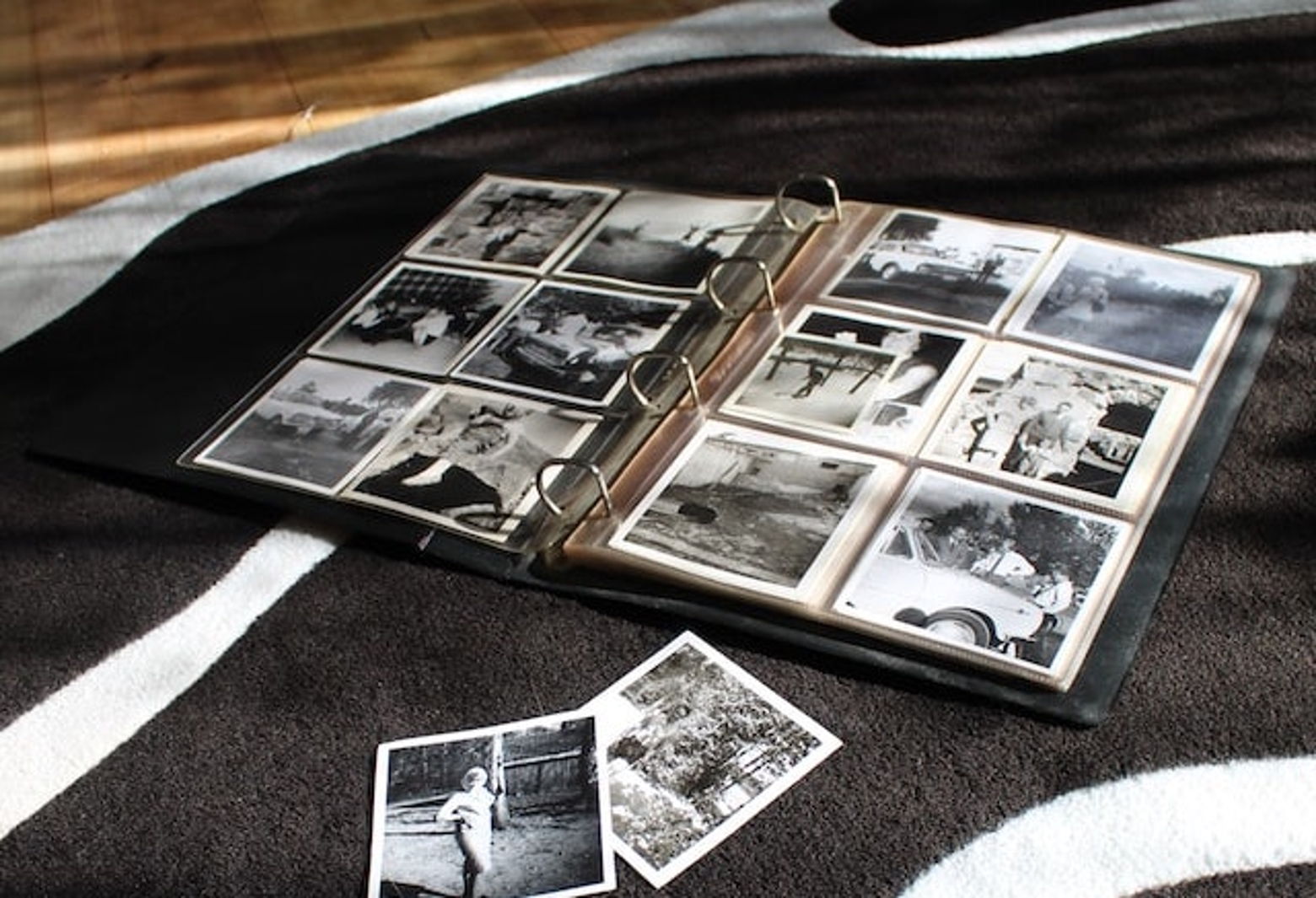 Photo by Anne Nygård on Unsplash
The hardest part of this gift will be choosing the photos to include! You may want to pick only pictures of the two of you together. Or, perhaps you have photos from each of you that will help mark times in your lives before you were together. You can print them out and simply place them in a photo album.
Yes, this idea is old-fashioned and perhaps just right. You can create a very unique cover for your album, or just write a message inside. And, you can consider leaving lots of space for your next many times together as your relationship and experiences continue to grow. This gift can symbolize the hopes that you wish to convey, subtly and beautifully.
Share a snack box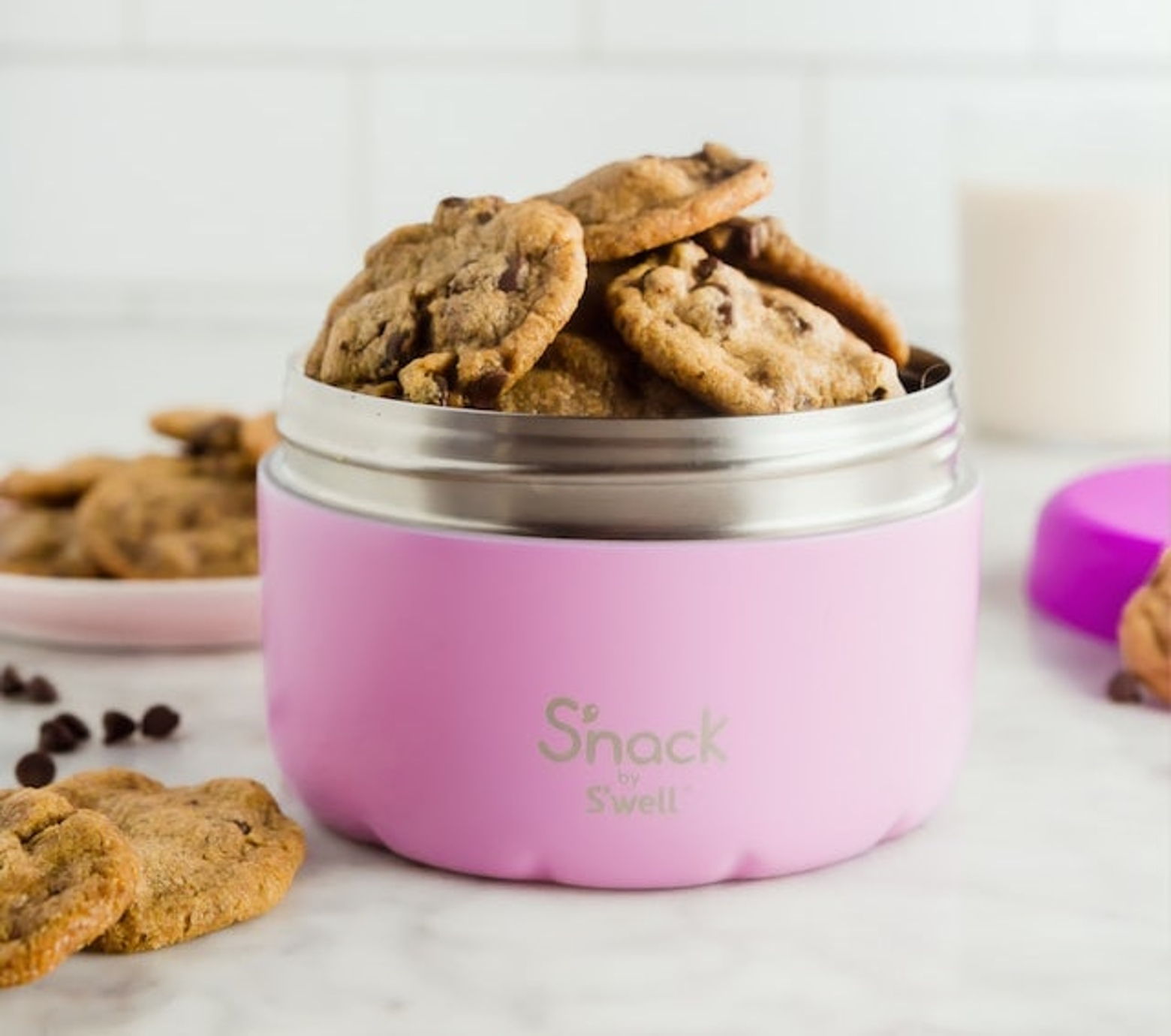 Perhaps in your case, opposites do attract, especially when it comes to snack choices! How about creating a custom snack box for your significant other? Your note can include your intent to create this care package, showing how you have paid attention to his or her favorites.
This unique bundle can be enjoyed during your chats together, while sharing a movie, or just when the little hunger alert happens during your future long conversations.
You will always be remembered for a very important relationship nod: paying attention to the little things, like whether he or she prefers salty or sweet! Homemade treats can be added to make the greatest impact.
Keepsake Journal
When you're in a long-distance relationship, you can feel pretty, well, distant. Perhaps it may help to make it a point to do something every day (like filling out the prompts in this cute journal) to bring you two closer.
As a couple, you may be journaling apart to share, or journaling alone to remember the times. This keepsake journal offers each of you the opportunity to show affection and appreciation.
When you're in a long-distance relationship, you can feel pretty, well, distant. Make it a point to do something every day (like filling out the prompts in this cute journal) to bring you two closer. The 100 prompts are offered in an easy journal format, with directions for fill-ins and how to create shortlists. If you two are both the journaling type, consider buying two of these. You can agree to share your messages or keep them secret but share the feelings expressed inside.
Personalized Hoodie
Do you think you two will enjoy the same comfies? How about personalized somewhat matching hoodies to hug each other long-distance? With your creativity, you can match your message and colors. You two will enjoy the same comfy feeling when wearing them, no matter how far apart.
Video-Playing Book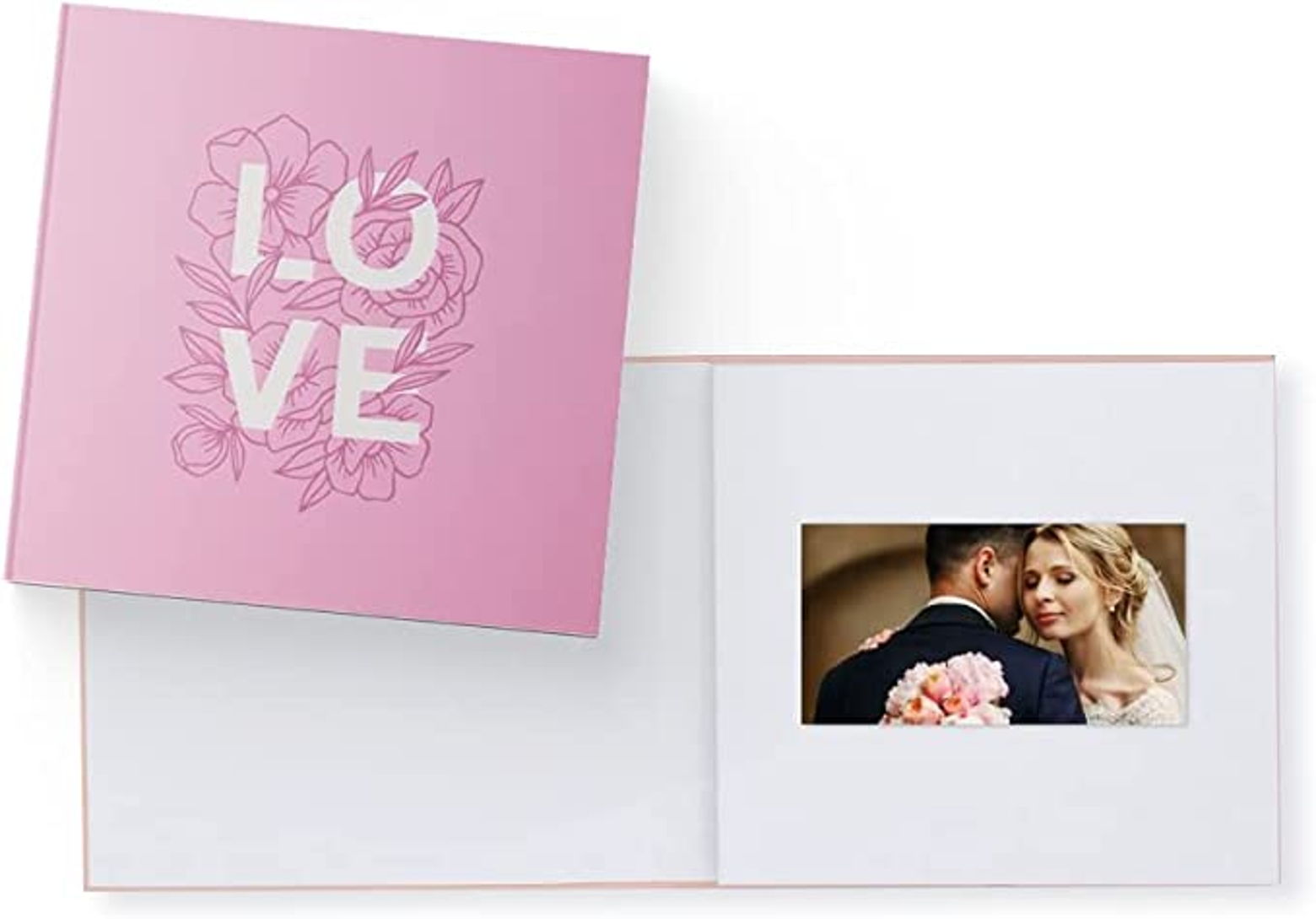 If a picture is worth 1,000 words, imagine what your video message will convey. Heirloom Video Books is an exciting way to save and share your videos and photos in a personal way. The easy-to-follow instructions will have you create a custom video book in minutes. You will be guided to click on your treasured videos and photos, choosing those to become your custom gift. You might create a new video message to begin this gift enjoyment. Then, you might add favorite and meaningful music to the photo-watching for a one-of-a-kind gift. Heirloom also provides the tools to create a custom book cover, such as one with your pictures and the date you met. Your special moments together will be treasured as your long-distance partner opens the book and the show begins, again and again.
Time Zone Clocks
When you and your long-distance partner live in different time zones, you each can be challenged to keep up with the right times to connect. Add to that the time changes in the Spring and Fall. How about ending this worry by purchasing a set of clocks, set for the two locals you share? Right onto the clocks, you'll personalize the times, with your names and locals. This new wall decor will ensure that each of you never misses a call or be ready for a video chat.
Long-Distance Custom Friendship Mug
For every long-distance couple, how about holding each other in your hand? A ceramic mug with your two names and images is sure to be used every day. From your morning coffee to your late-night warm tea or hot chocolate, you each are such to want to reach for this personalized mug. What a perfect gift you can have made for your long-distance special someone. You identify the two states and cities, names, and colors. Such a simple way to feel close when far away.
Love(ly) Stationery
What will never go out of style? A sure answer is hand-written notes on beautiful stationery. Sure your many text messages keep the long-distance conversations going. Perhaps using this type of beautiful paper will convey meaningful messages closer at hand and heart.
This pattern suggests being together between the moon and stars; great for long-distance bonding anywhere in the world. You'll be sending your partner handwritten love letters to keep the flame alive. You can add a few photos or drawings to your envelope. And, maybe the best part, you might expect return letters.
Everyone loves letters to receive and open.
Long-Distance Date Night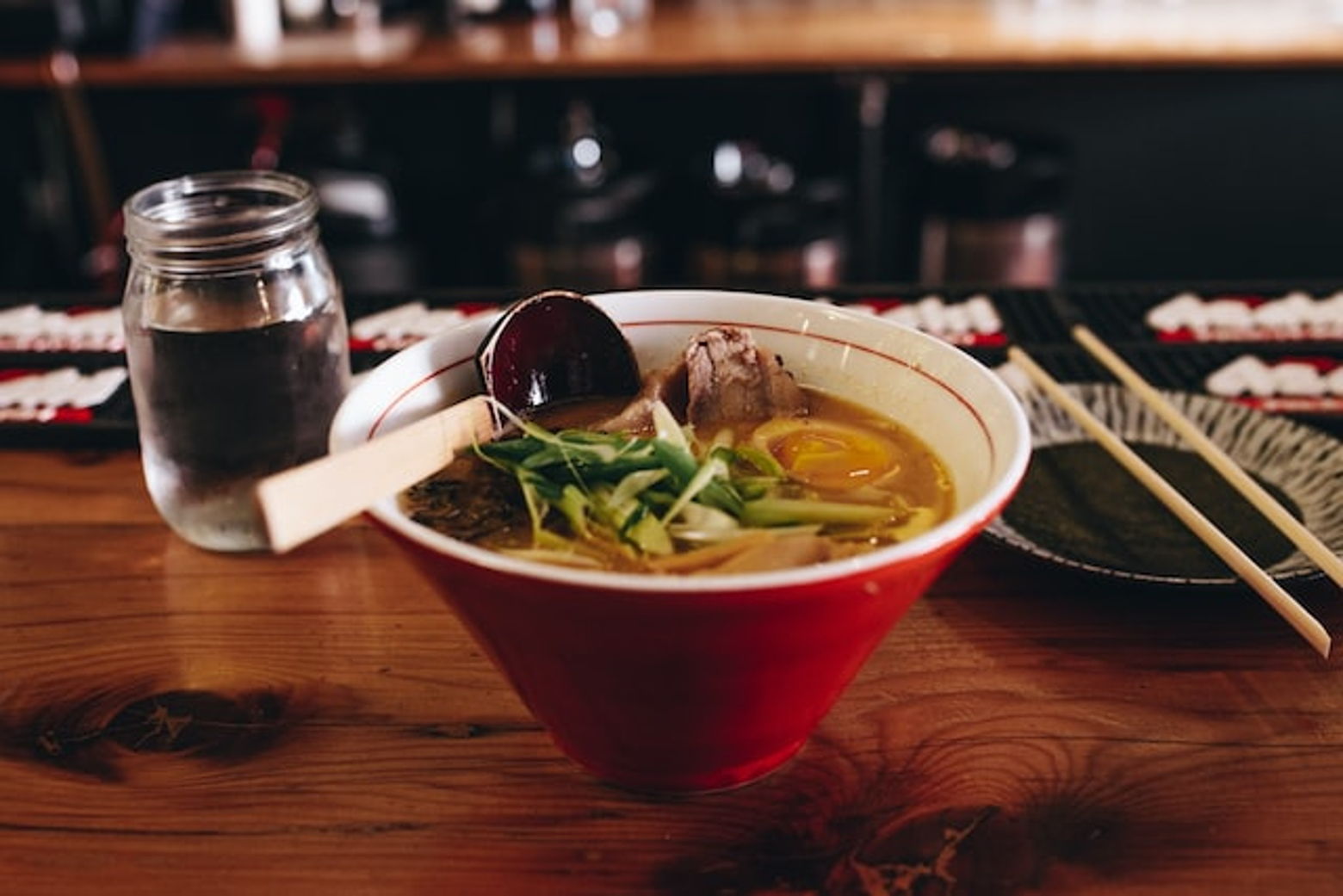 Photo by Matthew Hamilton on Unsplash
Have you been wanting to create as close to a real date feel as possible while you two are far apart? Consider some of the key elements of a good date night. You might share a meal, delivered from the same style of restaurant. For this task, perhaps pick an ethnic menu to make the dishes as close as possible.
Then enjoy a movie or tv show that you two have pre-recorded or is available on demand. Before the date, consider sending a delicious dessert surprise like candy or cookies. Don't forget to end the date with a special surprise. You two can each go outside and peer up at the same night sky. Yes, you are far apart but the same stars shine brightly down.
These are just a few of your many clever and very touching ways to stay connected. You'll always send the message that you two will know you're thinking of each other. That, after all, is the perfect gift.
100 Movies Scratch-Off Poster
From afar, long-distance couples can enjoy watching the same movie along with all the jokes and real-time reviews. For distance date nights how fun would it be to have two of these 100 movies scratch-off posters to enjoy at the same time? The laughs will begin when you discuss the rules for choosing the next flick. These titles include some of the most watched movies in history, sure to please and entertain a wide variety of viewing tastes. Those long phone calls, trying to stay connected with any conversation topics, can gain a new focus as you share a romantic, silly, or who-done-it movie.
Books for Every Month
Couples can share their appreciation for literature and knowledge of history, all while knowing you're sharing the commentary, chapter after chapter. You and your significant other can begin your very own book club by sharing a book-of-the-month subscription. From cover to cover you'll share thoughts, opinions, and observations. You're sure to learn even more about each other, as you follow the plot, characters, and author's hidden meanings. Most importantly, you may grow closer as your bookshelves fill up and your time apart seems to develop quality time together even when you remain apart.
Start a book club with your significant other as a fun activity to pass the time. Book of the Month subscriptions offers quality bonding time at the start and finish of each book. There will certainly be a lot of conversation starters between these book covers.
Book Lovers Mark the Spot
Consider how your book-lover partner can hold your image in their hand. This custom-printed wooden bookmark is a small gift, custom printed with your selection of photos. Every time the book is visited, and the page is found, so too will be your chosen images. This is such a unique gift that expresses the delicate message that you want to be thought of with every turn of the page.
Jewelry Gift
Selecting jewelry for another person can be a challenge that knows no direction. How about picking jewelry for two? You can consider a piece that you both will wear and emotionally share. A best friend or significant other personalized design jewelry is sure to add connection no matter how far away. Your creation can become a partner gift as you both wear these bond touch bracelets. Your present locale is represented with the symbolic sign for love seemingly shortening your actual distance.
Welcome Home
Perhaps you two have shared your home keys. There may be no better way to keep your message close than attaching a customized true love knows no distance key chain.
Your long-distance relationships may not be ready for romantic jewelry gifts but may be perfect for this one. Your friend will feel more connected when far apart.
Subscription Box
No worry about that old proverb "out of sight, out of mind" when you know that your significant other receives a surprise box every month, or so. Many subscription boxes are available, from favorite snacks, teas, and beers to body lotions and even house plants tailored to your special someone
You'll enjoy the hunt as much as your recipient will enjoy the surprise. Another super benefit of this choice is the added excitement your special someone will feel as they look forward to the next ones coming.
Long-Distance Relationship Lamps
Imagine turning on this lamp, knowing you also brightened the room of your significant other, miles away. This long-distance friendship lamp works between two places, anywhere in the world, thanks to its wifi sync feature. Simply touch the top of the lamp and yours and theirs will light up. And, for additional fun, you choose the color of the day, choosing from 17 available colors. Light up their life and yours with the touch of your finger.
Get, and Stay, Healthy Together
There is no greater gift you can give yourself, but a healthful lifestyle. Now, consider adding to that idea by gifting ways to enjoy healthy behaviors with your long-distance partner.
While there are many health and fitness trackers to select from. Consider ones that monitor workouts, sleep tracking, and even stress management.
Shopping for a health maintenance gift may not only inspire more healthy behavior but also shared goals with your partner. Consider small shared goals such as daily steps. Add to this great gift the excitement of seeing each other in a month or more, ready to share a surprise walk that you will map out in advance.
Conclusion
Whether you are looking for an affordable gift or something more luxurious, these gift suggestions can be perfect for long-distance relationships. Since we know that love knows no distance, with these thoughtful gifts, you can show your significant other how much they mean to you, even when miles apart.
Start researching the best gift ideas now! You'll make a lasting impression on your special someone every time. Perhaps you will pick one for the upcoming holidays and another for Valentine's Day. Remember to include a meaningful greeting card or love note, sure to create the right feeling.
These creative long-distance relationship gifts are sure to show your significant other how much you care and keep the flame strong between you two. Surprise your partner with one of these gifts and make them feel special, no matter the distance!
With these thoughtful tips in mind, you'll be able to find the perfect long-distance relationship gift for your special someone. And when it arrives, it's sure to bring them a smile!